As a longtime fan of Square Enix's Mana series, I've scouted every niche and corner of the world for game themed memorabilia since I was a little kid. I was beyond thrilled to learn that Collection of Mana would be heading to Switch soon, and now it looks like my ongoing search may finally give me the ultimate gem of my childhood collection, as Dark Horse Comics is bringing everything Mana to life through book form in honor of the series' 25th anniversary.
The Art of Mana is a culmination of the Mana series — all of its characters, stories, and stunning visuals — will be beautifully captured in a 216-page book in English. The original press release doesn't officially announce the English version of the book; but based on the information provided by Square Enix, it appears as though an English version of the art book will follow the Japanese edition that celebrates the 25th anniversary.
"The first official art book of Square Enix's hit Mana video game series, The Art of Mana collects more than twenty-five years' worth of memories with over 200 pages featuring more than 400 illustrations from the original creative team along with detailed explorations of every character, original sketches, world designs, and much more. Presented in English for the first time, this beautiful collection is not to be missed."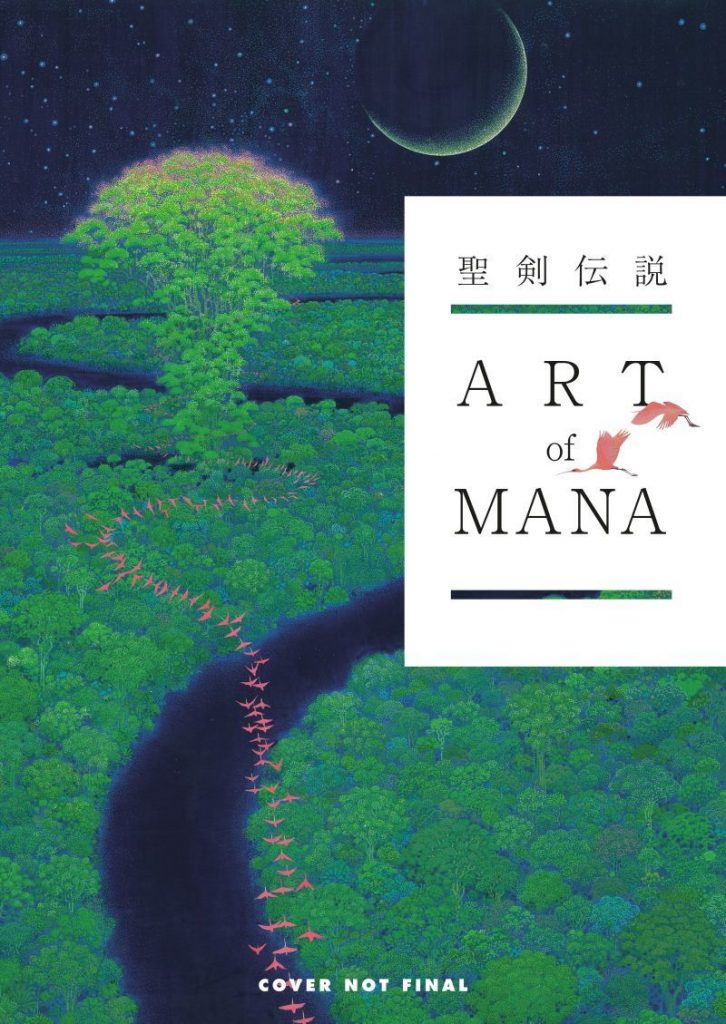 Dark Horse has provided a sample of the book's cover, as seen above. Keep in mind, however, that the note at the bottom states "not final" — so we may see some changes made before the final product releases next year. It's more than likely that most of the details will remain the same though.
Personally, this has become my most anticipated book release for next year, and I can't wait to enter the world of Secret of Mana (a game that forever changed my life) once again, this time through the magic of book pages.
Pre-orders for The Art of Mana are already up on Amazon. You can pre-order your copy today!
---
Source: Square Enix PR | Via: ComicBook.com
Leave a Comment