Looking for an extra incentive to pre-order Pokémon Sword & Shield? GameStop has an option that might just be of interest to you!
Pre-order the Double Pack from the retailer either online or in-store, and you'll receive a vibrant double-sided wall banner as a bonus. One side shows off the Legendary cover art of each version of the game, and the other side displays the Galar region in all its glory. Check it out: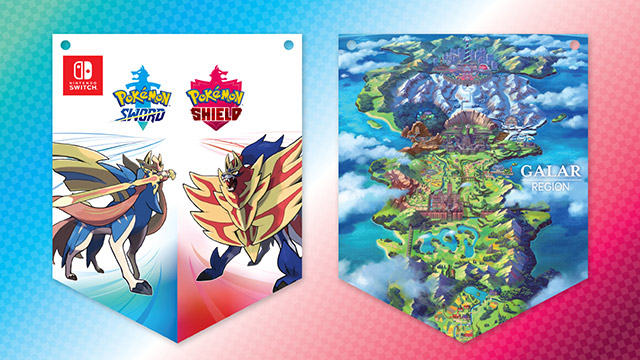 If you choose to pick up your order at a store, you'll want to print your order confirmation page and bring it with you to receive the wall banner. Since quantities of the banner are limited, make sure to call your local store in advance to check stock availability.
Pokémon Sword & Shield releases on November 15th. You can pre-order your copy and get that spiffy bonus at GameStop today!
Leave a Comment