Update: You can now pre-order the Resident Evil Triple Pack for Nintendo Switch on Amazon.
---
For the RE fanatics who are looking to keep their collections complete (or the fans who just want to be able to play the games without being tied to a TV), Nintendo announced at E3 this year that Resident Evil 5 and Resident Evil 6 would both be coming to the Switch later this year. Without having to do much waiting, Capcom has announced the official release date for these two ports through the official Resident Evil Twitter account.
If you're looking to buy one or both, you can expect to find them digitally and in stores on October 29th, 2019! Just two days before Halloween, it seems fitting for the horror franchise — even if these two games are regarded as the least scary in the series…
Alongside the announcement of the two ports' release date, a surprise announcement for a Resident Evil Triple Pack including the two games — plus Resident Evil 4, making for a total of three full ports! — was announced. The Triple Pack will include a physical cartridge for Resident Evil 4, and digital download codes for Resident Evil 5 and Resident Evil 6, and will retail for $59.99 total.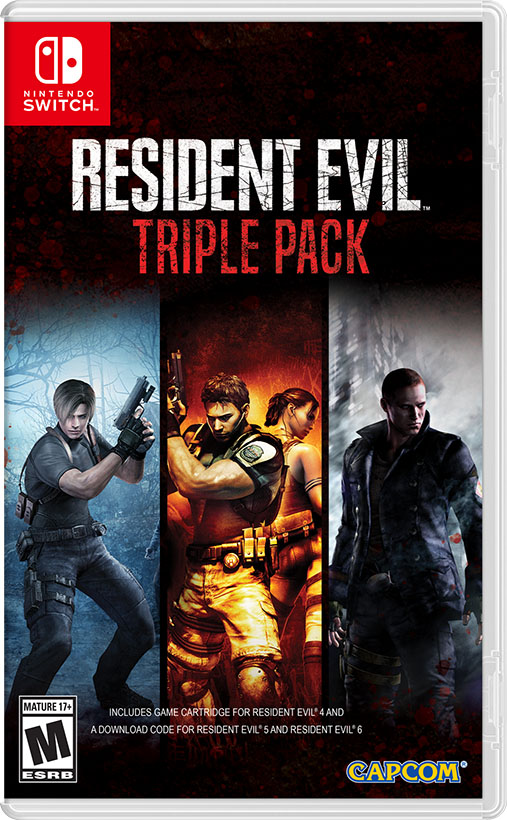 Resident Evil 5 and Resident Evil 6, and the Resident Evil Triple Pack will all release this fall on October 29th. Happy zombie hunting!
Leave a Comment