It's looking more and more likely that a new Super Monkey Ball game is rolling over the horizon.
After a Japanese trademark was found back in May for Tabegoro! Super Monkey Ball (the first word roughly translating to "ripe" in the context of food), we've got a new age rating out of Taiwan for a game with a similar title – Now Taste Good! Super Monkey Ball – as spotted by GoldMetalSonic. Most exciting of all, though? The platforms listed include the Nintendo Switch, PS4, and PC.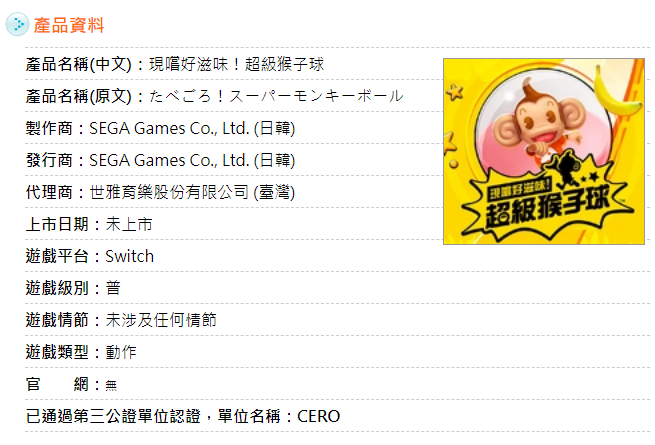 We'll be sure to bring news of an official announcement once it's made!
Leave a Comment