Action-adventure sandbox game Terraria has been a favorite among fans of the genre for years, and we were all ecstatic to hear about it finally making its way to Nintendo Switch just last month. Now it appears that players have another release to look forward to, as the physical launch of Terraria will be available as soon as August 27th for those who reside in North America.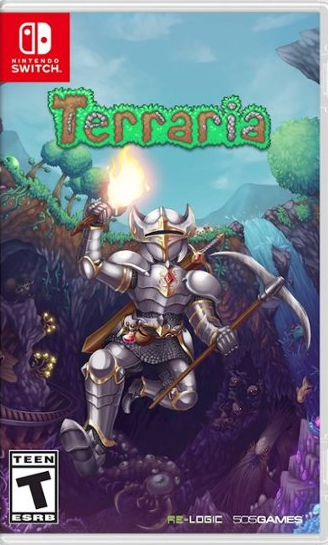 Those in other regions can expect the retail version to hit stores soon, too! The game will be landing in Spain, Portugal, Australia, and New Zealand on August 22nd; and then, on August 23rd, the UK, France, Italy, Germany, and other European territories will receive the title in all its boxed glory.
With the Switch version of Terraria already ranking 6th on the All Games Best Seller list, the game will no doubt receive even more hype through the physical release! We'll make sure to announce when pre-orders are available through retailers like Amazon and GameStop, so stay tuned.
Leave a Comment