If you've been enjoying this fantastically Funko year of Pikachu so far, you won't be disappointed with this tidbit of news. Via Serebii, and courtesy of @FunkoPOPsNews, we now have a look at the next A Day with Pikachu figure that'll be released later this month.
Have a look at Splashing Away Summer: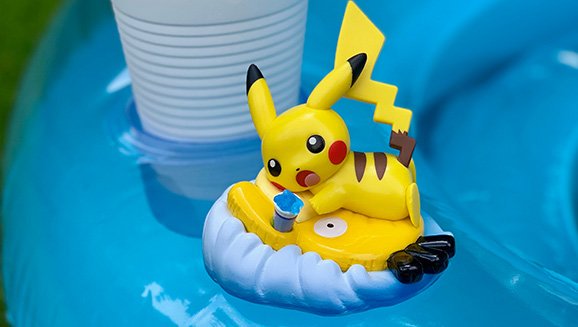 Pictured here is an excited Pika resting comfortably on a Psyduck floaty that's riding a cute little wave. It's impossible to not take note of the mon's shocked expression — will its drink tip over due to the topsy-turvy wave splashes, or will Pikachu be able to rescue the delectable treat and savor every last drop? Make that decision for yourself in just a few weeks when the figure goes up for sale at the Pokémon Center! Whether or not Splashing Away Summer will make its way to GameStop this time around is still up in the air. If we get word of that happening, we'll make sure to report it here.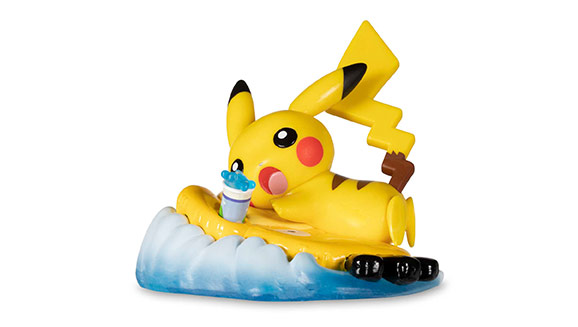 In the meantime, let's wait for more official promo pics from Funko and the Pokémon Center to surface. Stay tuned, Trainers!
Leave a Comment