UPDATE: Pre-orders are live! You can import your boxset at Play-Asia. Save 5% with code NINWIRE at checkout!
The Chrono series, which primarily consists of Chrono Trigger and Chrono Cross, is beloved for many reasons, but its music is the part from both that seems almost unanimous praise. Yet, it's very rarely been played live in concert compared to other Square Enix mainstays, at least until now.
As reported by VGMOnline, Square Enix has confirmed that orchestral concerts dedicated to the series will be held in Osaka on September 7, 2019 and in Tokyo on October 27, 2019. If you won't be able to make it to those concerts, though, don't despair, as Square Enix will also be releasing two albums, one for each of the games, on September 7th in Japan, alongside a special box-set that'll include another disc with four extra tracks.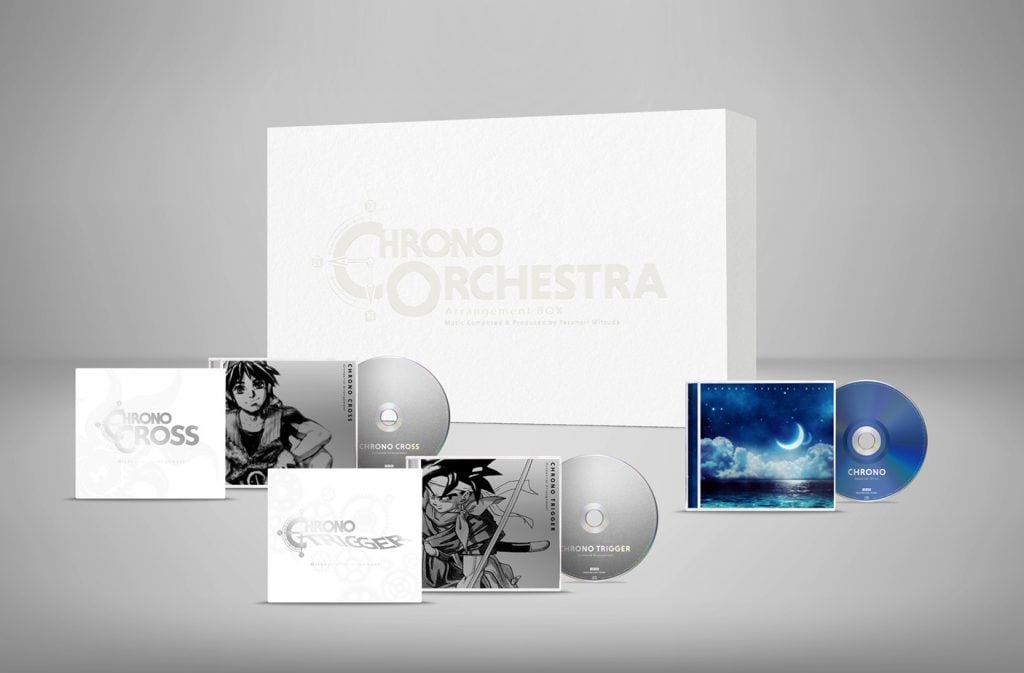 While they're only up for pre-order in Japan now, last year Square Enix held similar concerts and soundtrack releases for NieR, and internationally those tracks were released digitally via streaming services. Here's hoping the same happens here!
Leave a Comment