Nintendo's switch from Club Nintendo to My Nintendo has left fans wanting physical goodies to return. Japan's branch of the fan program is swimming in stationery, posters, key chains, bags, and more; but Europe and North America's section is almost non-existent. Sure, we see free items (usually pins) handed out at various Nintendo events, but nothing that can be ordered and shipped directly to you.
Nintendo of Europe is changing that. 
A recent My Nintendo announcement is giving My Nintendo members a heads up to collect 300 Platinum Points for the first My Nintendo physical reward. This item won't be completely free though. Similar to Japan's practice of having to pay shipping and handling charges, members who are able to secure an order will have to pay. Currently, "[s]hipping to Germany costs €3.99, and shipping to other countries is €6.99." So what is My Nintendo Europe getting?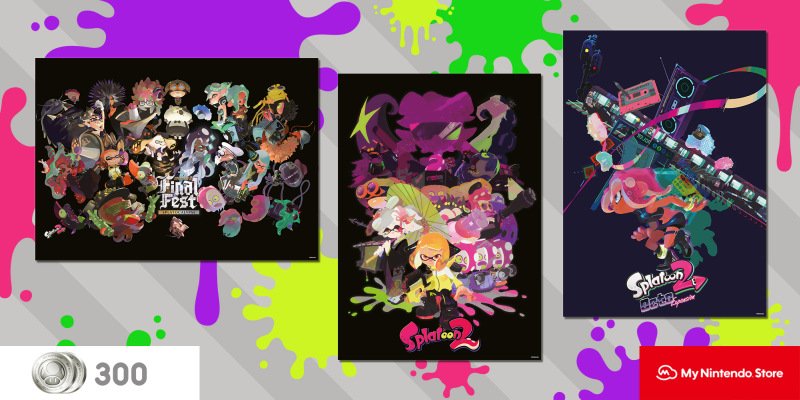 Behold: A Splatoon 2 poster set celebrating the main game, Octo Expansion, and the upcoming final Splatfest! The full details are the following:
"A set of three posters will be available in July exclusively here on My Nintendo as a reward for 300 Platinum Points. The posters are printed on high quality 170g/sqm glossy paper. The dimensions of all three posters are 70cm x 50cm. The posters will be shipped rolled in a cardboard box, so that you can enjoy the superb artwork of the posters to the fullest without any fold lines."
European Inklings will also have the chance to buy physical Splatfest tees via My Nintendo's online store. Price points haven't been shared yet, but those who purchase a shirt will receive exclusive in-game gear. A variety of sizes are being offered too, letting the little Inkling Boys and Girls take part. ("Five different sizes – Kids (152, corresponds to UK kids size 11-12), S, M, L and XL – will be available.")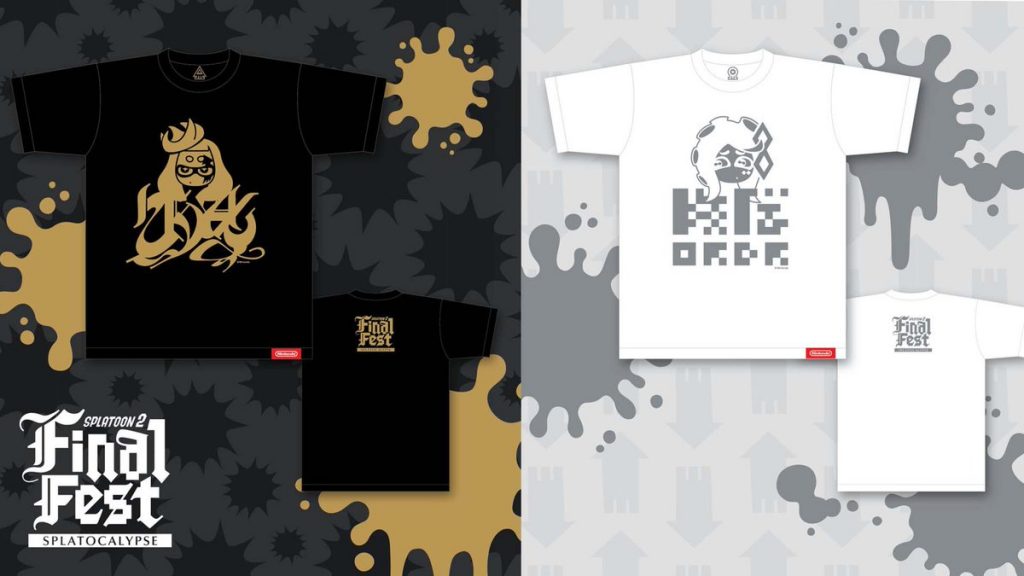 As for My Nintendo's Japan branch, they have their own physical reward offer going on. Announced earlier this month, key chains featuring the Team Chaos and Team Order logos are being "sold" at 50 Platinum Points each. Will they receive even more options next month? Possibly. We're still weeks away from the big showdown.

Unfortunately, that leaves us North American fans wondering if physical My Nintendo rewards will ever be offered. Will Nintendo release our own exclusive Splatoon 2 Splatfest reward? Personally, I hope so!
Leave a Comment