Pre-orders are now available for the following Hot Wheels sets:
The Mario Kart Hot Wheels Thwomp Set
Hot Wheels Mario Kart Piranha Plant Set
---
Over the last year, Mattel has been reimagining Mario Kart and Hot Wheels again. We've seen the giant toy company make various Hot Wheel cars based on the designs of Mario, Luigi, Peach, Toad, Bowser; and they even made a Hot Wheels Ai themed Mario Kart set that gives people the ability to control and race RC karts. This time around Mattel is returning to basics, as they have decided to recreate the Mario Kart experience and design the best they can and for all ages.
Mattel teased us in 2018 that they were developing a line of Mario Kart die-cast replicas — which means investing in molds of the characters and their various karts. Due to the process it takes to create 1:64th scale replicas, we've waited months to get wind of news regarding the toys. To ease the long wait, Mattel has confirmed that they're crafting variants. The first to grace the market is a Metal Mario variant that will be released at San Diego Comic-Con. While it doesn't look like something you could place and race on a Hot Wheels track, you should really be asking yourself: When was the last time you saw a Metal Mario in a go-kart figurine available for sale? It's a pretty amazing concept! Beyond Japan-exclusive releases and the Metal Mario playing piece in the Mario Kart-themed Monopoly board game, there haven't been many kart-related figurine options.
Now with San Diego Comic-Con only a month away, Mattel is ready to release even more details about their presence at the convention — and announce the Hot Wheel Mario Kart Circuit Track Set and accessories. Yup, that's right: we're getting a track set to race the upcoming die-cast karts.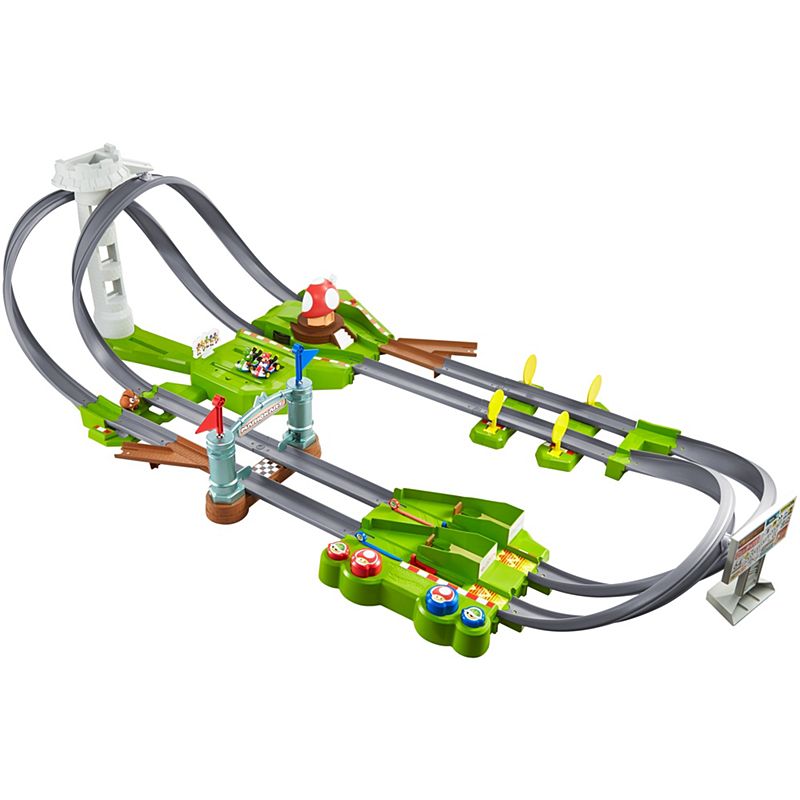 Shown off earlier this month at Licensing Expo 2019 in Las Vegas and published on Mattel's online store, the Hot Wheel Mario Kart Circuit Track Set will let you build a crazy race track that comes complete with power boosts. Thanks to a brand new press release, we now have a price and estimated release date so we can start saving up!
The set, which includes Mario and a Yoshi variant (driving a standard kart) die-cast karts, has an MSRP of $79.99 and will launch this summer alongside the initial wave of racers (Mario, Yoshi, Luigi, and Bowser). It wouldn't be Mario Kart without a few hazards though, so Mattel is offering add-on sets that can help raise the stakes in your next race. Currently, there are two planned for release, Piranha Plant Slide Track Set and Thwomp Ruins Track Set. Mattel has yet to list any prices for these kits yet, but we can see a Thwomp and Piranha Plant attached to the tracks and ready to smash any ill-timed racers in some promo shots.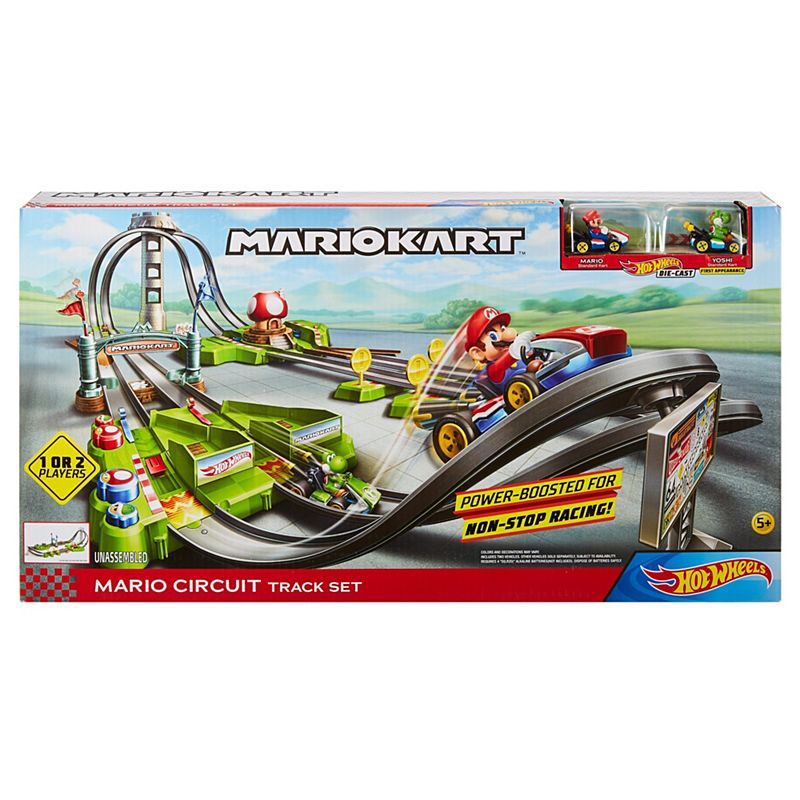 San Diego Comic-Con will be taking place from July 17th – 21st. Tickets are sold out, yet Nintendo's hangout spot (Nintendo Lounge) is free to the public, and Mattel will more than likely have their own station to show off the Hot Wheels Mario Kart line there. The lounge will be in the San Diego ballroom of the Marriott Marquis & Marina.
We'll continue to watch for Nintendo's official announcement of the games they'll bring to the convention this year, so make sure to check back for updates!
Leave a Comment