Still amped up from last week's E3 news about Pokémon Sword & Shield? If you're thinking about pre-ordering one of the games, the Pokémon Center is offering a fun incentive that just might entice you to pick up the games in the site's shop. Ordering Sword or Shield from the good, 'ol PC will also earn you a really adorable plush key chain gift!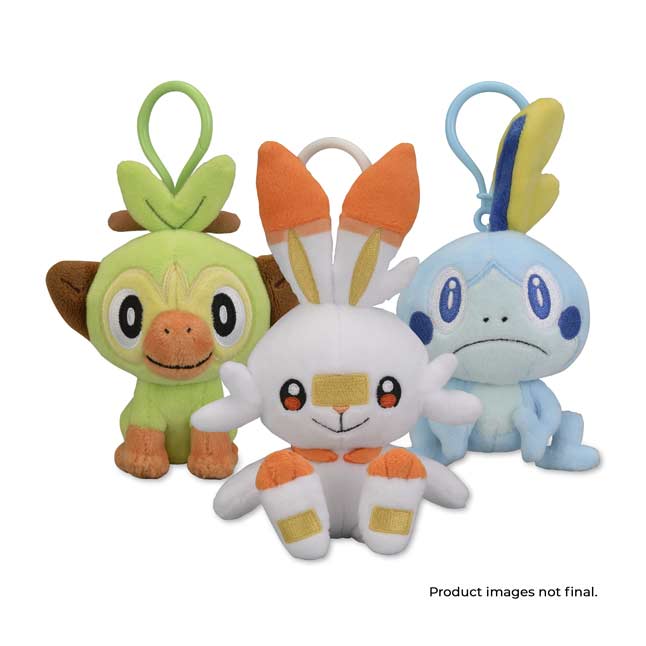 Pre-ordering one of the games will cost you $59.99 (plus shipping), and you can expect it to ship out in late 2019. It'll come with one of the plush key chains you see above — available in Grookey, Scorbunny, and Sobble designs. At the moment, however, no details have been provided as to whether or not you'll be able to choose which plush you receive. As stated on the sales pages, details about the key chains are pending, and information about them will be updated at a later time. This pre-order bonus offer stands as long as supplies last!
We'll make sure to update you on the details about the plushes as soon as more information becomes available. So if you're hesitant to place your order now, make sure to check back for updates about the bonus!
Leave a Comment