The fifth entry in The Pokémon Company and Funko's collaboration project "A Day With Pikachu" has been revealed. Good-bye silhouette placeholder, we can now move onto the next phase of collecting this cutie – how to buy this adorable and extremely happy Pikachu figure.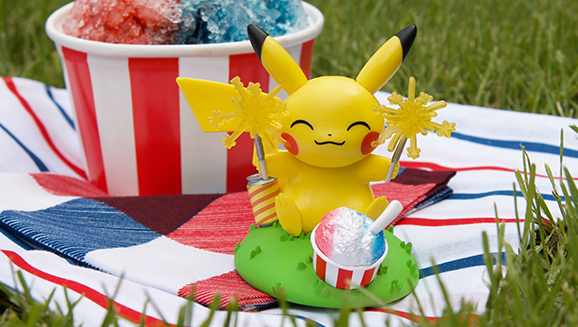 Following Sweet Days Are Here, Sparking Up a Celebration is combining the start of summer with some 4th of July imagery. Pokémon.com described the figurine nicely, stating the following:
"The upcoming Sparking Up a Celebration figure features Pikachu sitting on a grassy hill and holding a pair of sparklers. And because this is Pikachu we're talking about, it's using its electricity to get those sparklers, well, sparkling! Of course, summer days can be warm, so it's a good thing Pikachu is prepared with a cup of shaved ice and a can of Lemonade to help cool off."
No release date has been shared yet. Similar to previous releases, collectors will be notified via the Pokémon Trainer Club newsletter when this Pikachu is available on PokemonCenter.com. We'll continue to follow where and when Sparking Up a Celebration will be available for sale, as we do not have any confirmation if Game Stop will acquire a limited number of units again.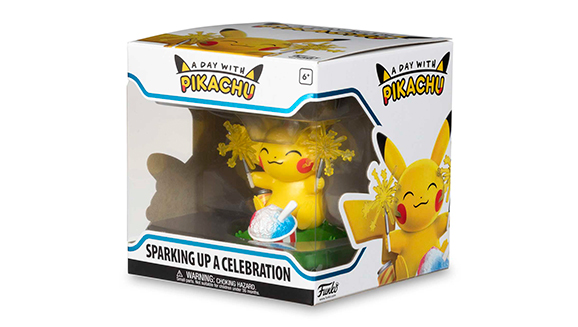 How many Pikachus do you have from the A Day with Pikachu line? Will this one be joining the rest of your collection?
Leave a Comment