The annual independent games festival BitSummit was held this last weekend. Celebrating the indie game scene in Japan, notable and longtime industry icons attended to promote their newest works. With the show over now, media outlets have started to publish interviews that came out of the event.
Gematsu was able to sit down and interview Koji Igarashi, producer and scenario writer of Bloodstained: Ritual of the Night, to discuss the game's upcoming release. Of course, given Koji Igarashi's career, questions concerning Castlevania were asked. Attached to the franchise since Castlevania: Rondo of Blood — playing the game during work breaks — and joining the Castlevania team full-time starting with Castlevania: Symphony of the Night, he's lived nearly 20 years of blood, sweat, and tears — all dedicated to the franchise.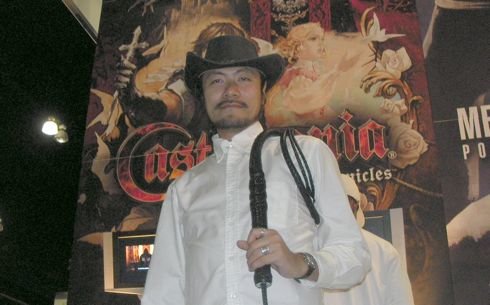 Igarashi left Konami in March 2014, thus having to abandon the IP and starting elsewhere. Would he want to craft another Castlevania game though? Sal Romano, Gematsu writer, decided to ask just that.
If you had the chance to make another Castlevania, what kind of game would you like to make?

Igarashi: "There are two episodes that we've implied but never finished. So I'd like to finish those."

How long ago was that?

Igarashi: In Castlevania: Aria of Sorrow, we implied that Dracula was destroyed in 1999, but no one has yet to tell that story."

So if Konami gave you the offer, would you make it?

Igarashi: "Sure."
Is this a likely scenario? Perhaps, especially with Castlevania still being popular thanks to an animated series on Netflix and the inclusion of Simon and Richter Belmont in Super Smash Bros. Ultimate. A new gaming generation is ready and waiting to traverse a gothic castle and fight demons. We just need to wait for Konami to resurrect Dracula so he can be slain again.
Leave a Comment