Today Sega of Japan held its final Mega Drive Mini stream, confirming the last ten games that'll be included the 30 that were previously announced. That's not all though – both Darius and Tetris are getting new ports as well, with the latter being based on an exceedingly rare official cartridge from the '80s. Here's are the new inclusions:
Columns
Monster World IV
Dynamite Headdy
Assault Suit Leynos
Langrisser II
Alisia Dragoon
Road Rash II
Slap Fight
Snow Bros.
Lord Monarch
BONUS: Darius
BONUS: Tetris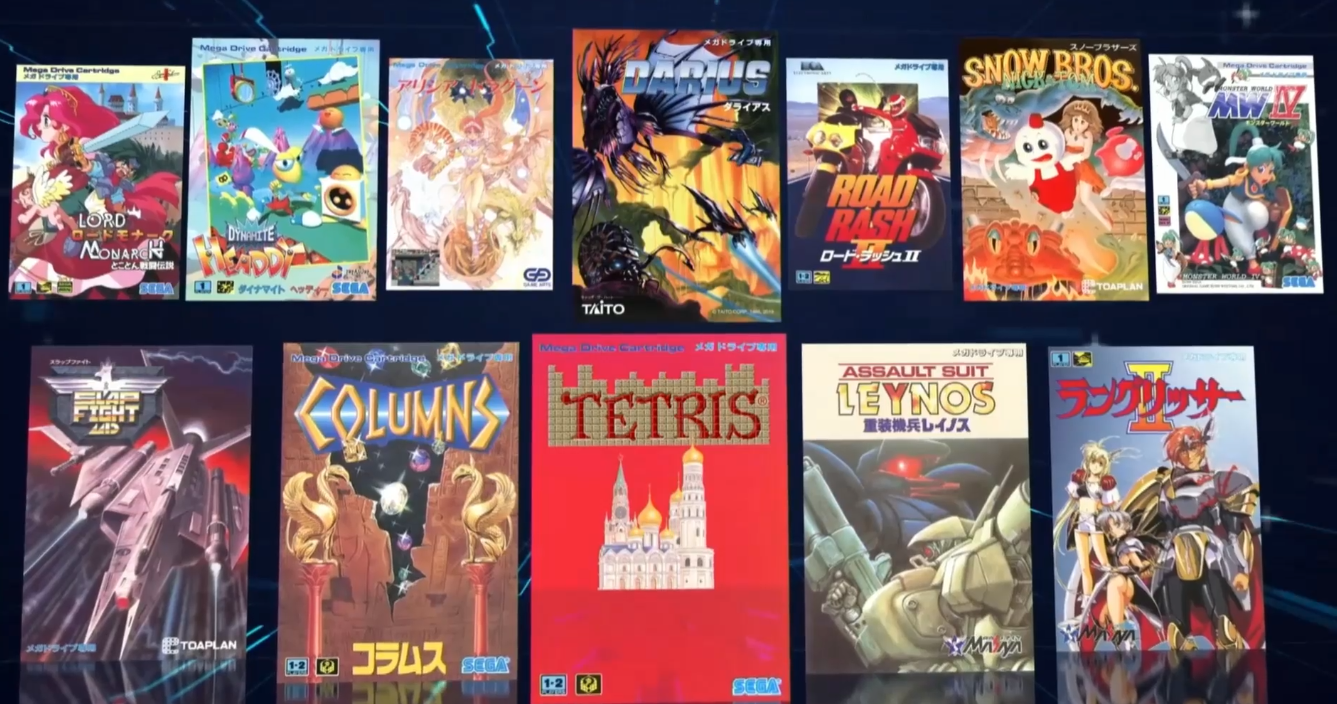 Road Rash II
Strider
Virtua Fighter 2
Alisia Dragoon
Columns
Dynamite Headdy
Kid Chameleon
Monster World IV
Light Crusader
Eternal Champions
BONUS: Darius
BONUS: Tetris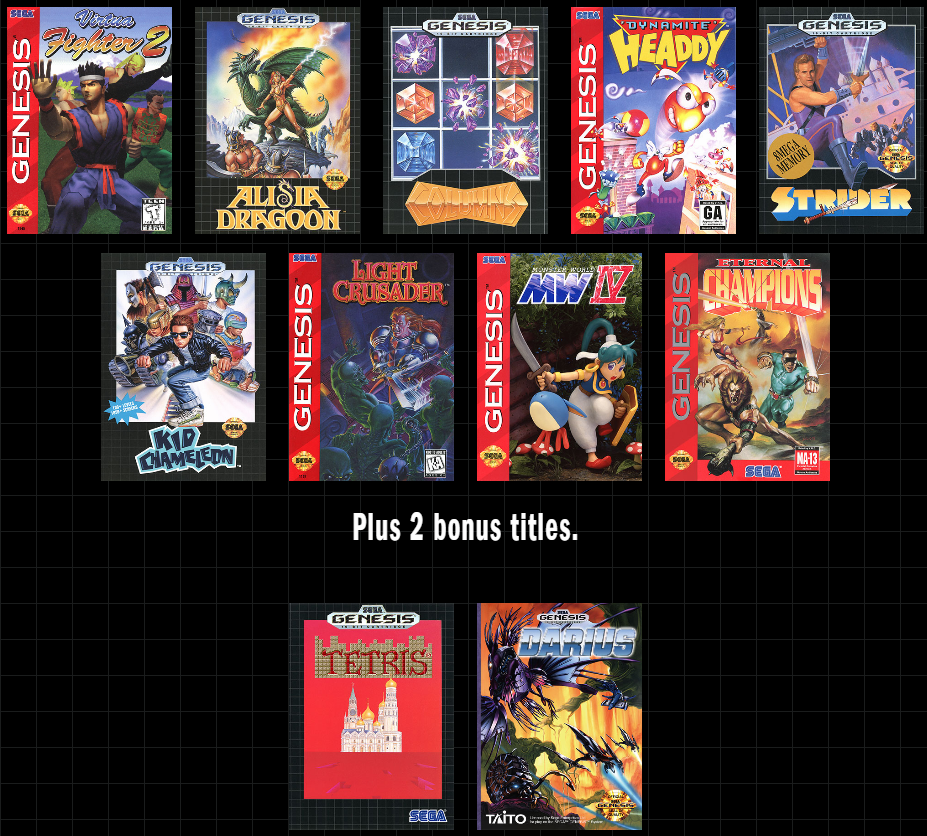 And finally, in Japan you'll be able to grab some extra accessories to make a mighty Mega Drive Mini tower. It's a sight to behold.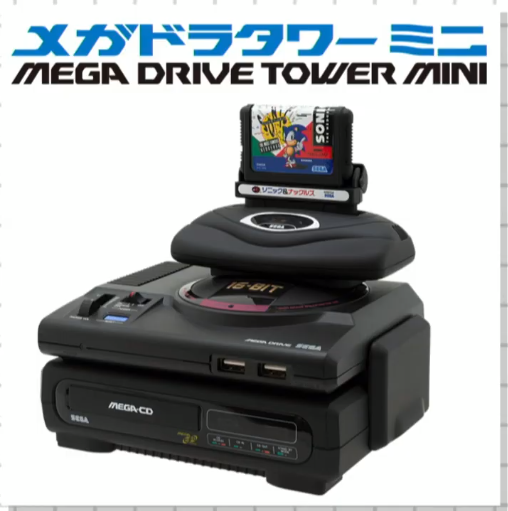 The Sega Genesis Mini launches September 19th, 2019.

Leave a Comment