The Splatoon 2 World Championship is less than a week away, with four of the freshest teams of squid (and octo) kids around coming to paint over LA and splat their way through the competition. The three round tournament got a little bit of new information today, that being the stages for each portion of the event and the game modes they'll be playing.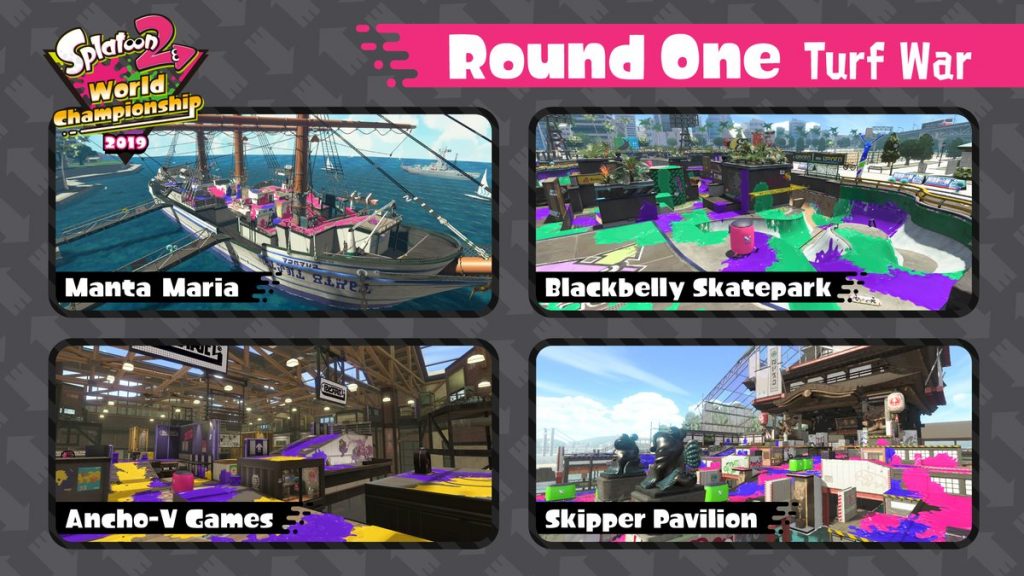 Opening things off will be all Turf War, played across the Manta Maria, Blackbelly Skatepark, Ancho-V Games, and Skipper Pavilion. Covering ground's the name of the game for these, and based on the teams' performances here, it'll determine how they're seeded for the next round.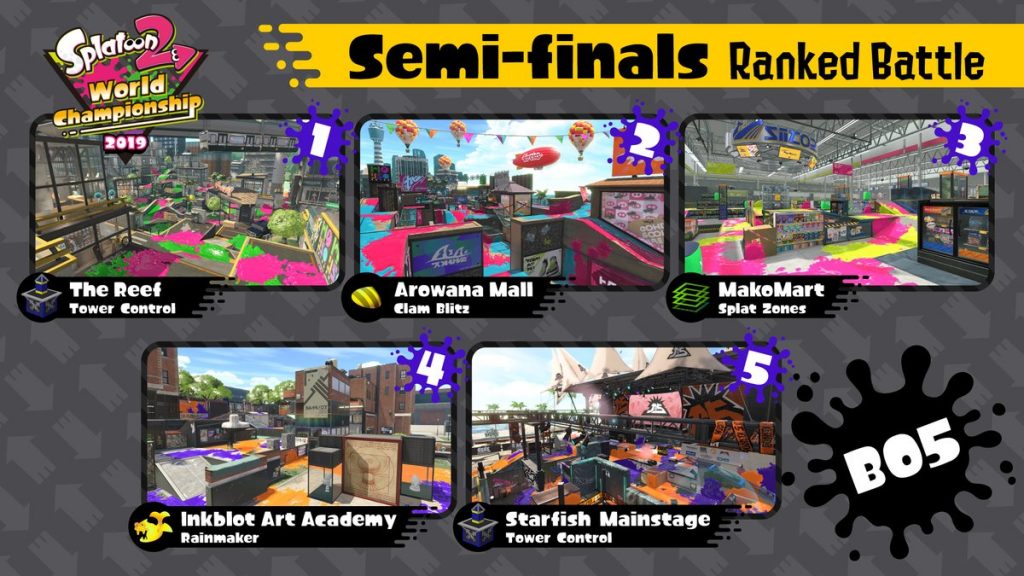 For the Semi-finals, things will shift to Ranked Battle, with different maps being locked to different modes. It looks like, in order, things will go from The Reef (Tower Control), Arowana Mall (Clam Blitz), MakoMart (Splat Zones), Inkblot Art Academy (Rainmaker), to Starfish Mainstage (Tower Control). It'll be best of five at this portion, paving the way for two teams to make their way to…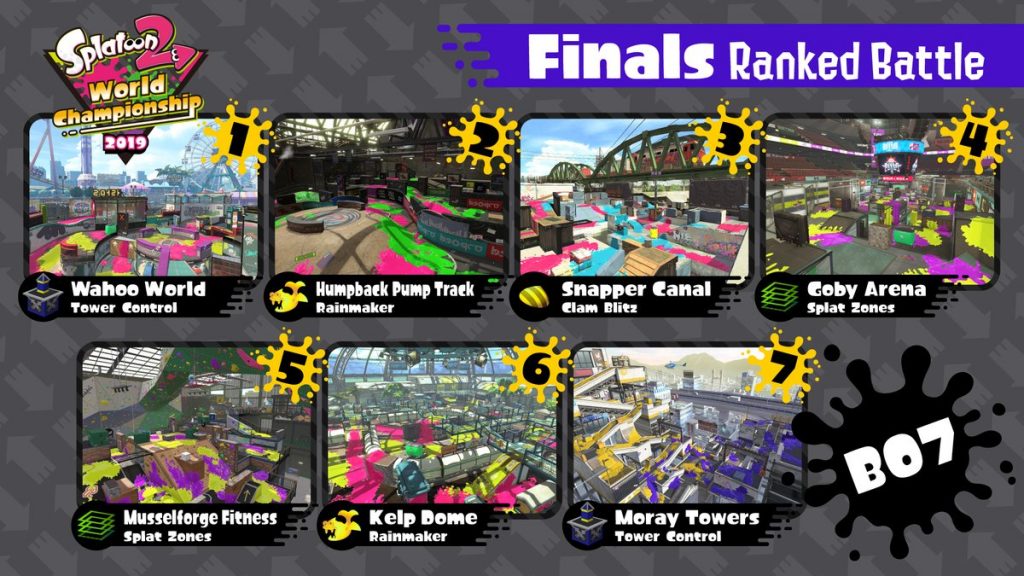 The Finals will run similarly to semis, though as a best of seven set instead. This time it's Wahoo World (Tower Control), Humpback Pump Track (Rainmaker), Snapper Canal (Clam Blitz), Goby Arena (Splat Zones), Musselforge Fitness (Splat Zones), Kelp Dome (Rainmaker), and Moray Towers (Tower Control). Each of the Ranked modes should be making an appearance due to the formatting, truly putting each team to the test when it comes to their splatting abilities.
Be sure to catch the Splatoon 2 World Championship 2019 (as well as the Super Mario Maker 2 Invitational and Super Smash Bros. Ultimate World Championship) this Saturday, June 8th.
Leave a Comment