Spike Chunsoft will be bringing AI: The Somnium Files, the latest game from Zero Escape director Kotaro Uchikoshi, to the Nintendo Switch this September, and if you're still somewhat confused as to what the game's about, you might be interested in checking out this latest gameplay trailer.



On top of that, the publisher has shared some new images for the previously announced "Special Agent" edition as well as a freshly announced Day One edition, which comes with some vinyl stickers.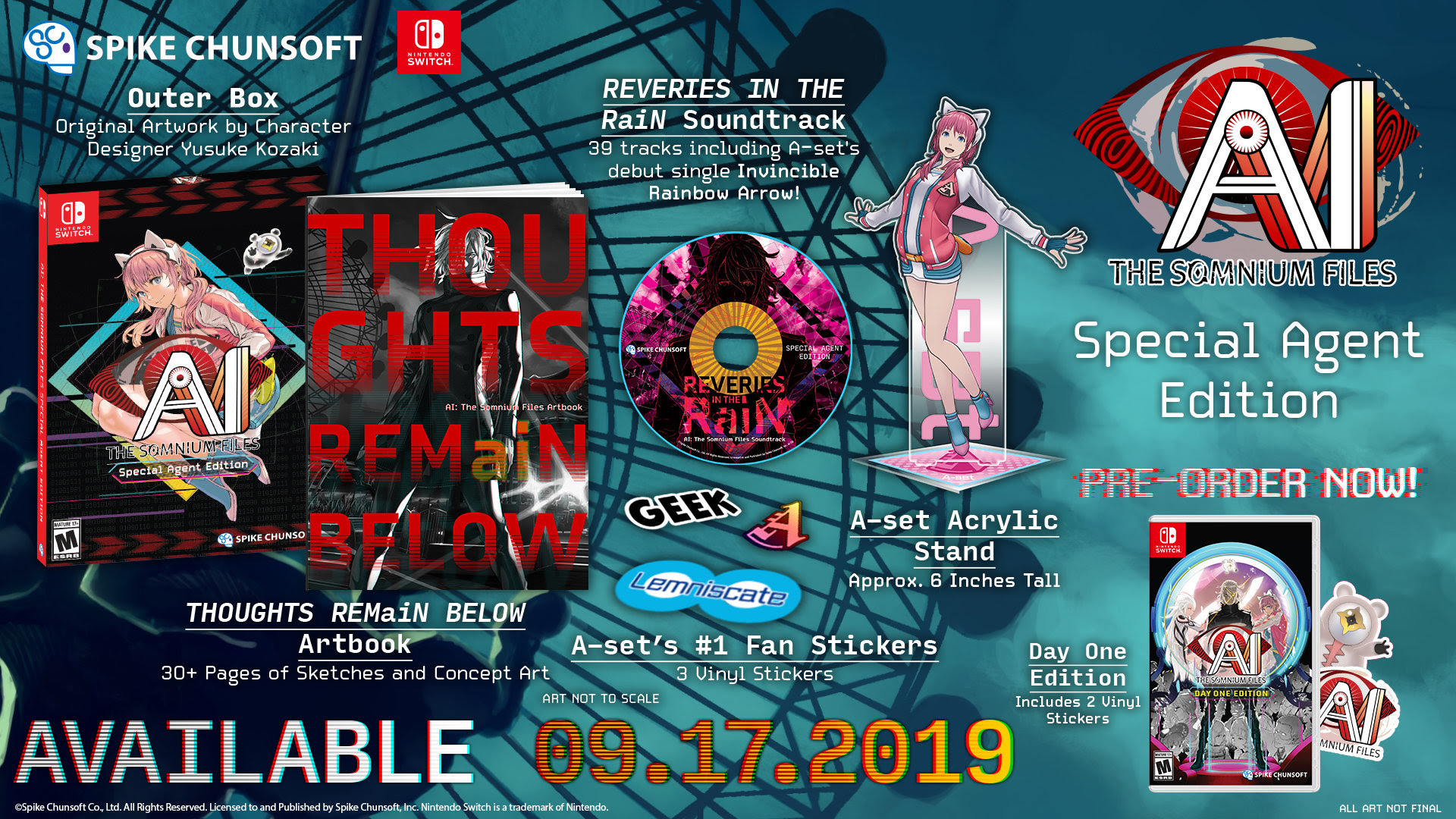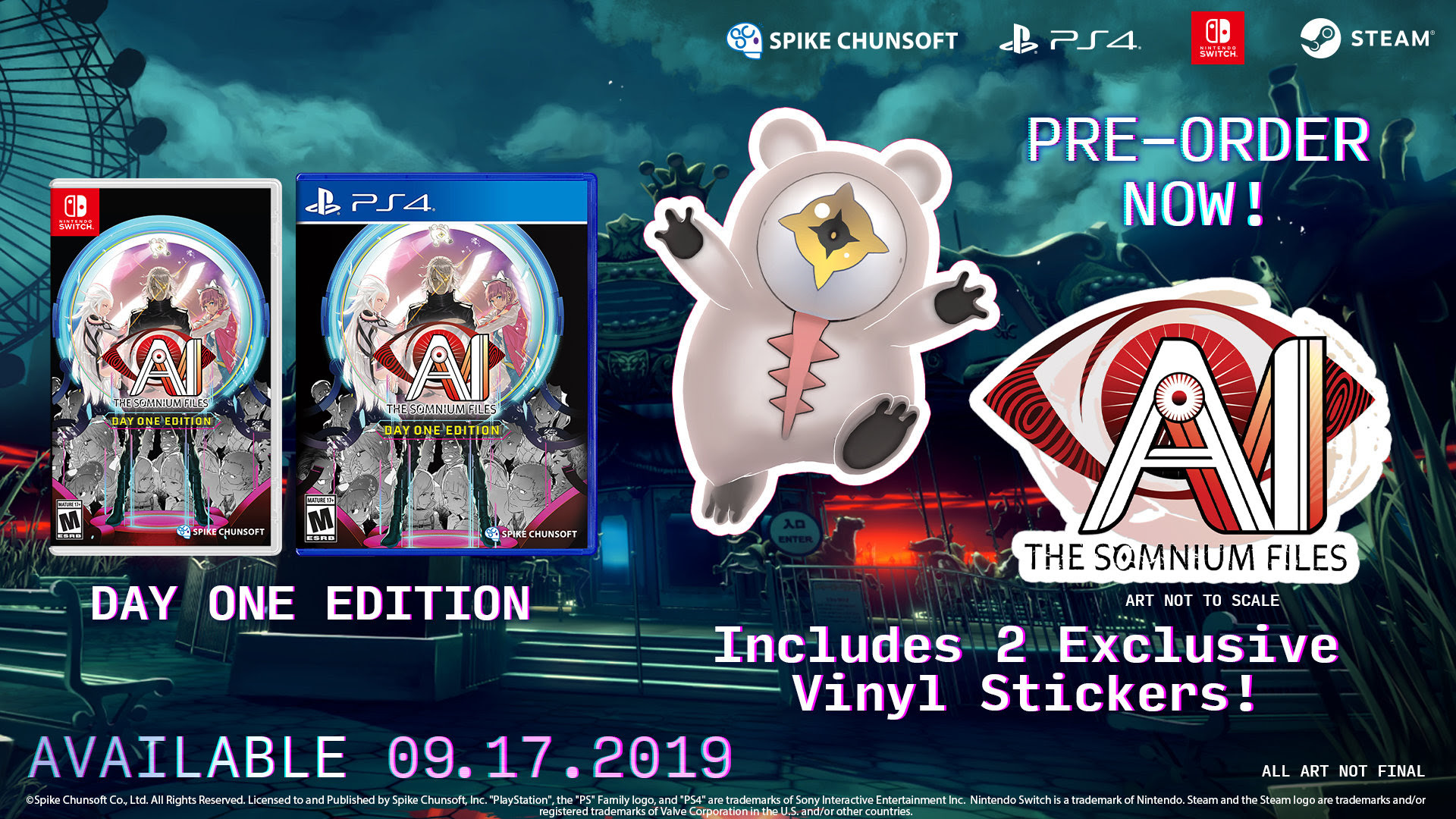 AI: The Somnium Files launches for the Nintendo Switch on September 17th in North America and on September 20th in Europe.

Leave a Comment