Back in February, Skybound Games announced that it'd be bringing several classic Dungeons & Dragons-based RPGs to the Nintendo Switch and other home consoles. Now, we have our first look at how the games will run.



We also have some details from Skybound regarding the three physical releases combining the games set to release later this year.
The Baldur's Gate collection will feature the enhanced versions of Baldur's Gate 1 & 2, plus all their DLC and the Siege of Dragonspear expansion and new bonus content bridging the two games from the developers at Beamdog. Planescape Torment and Icewind Dale will also be bundled together with all their DLC. Neverwinter Nights, meanwhile, will be sold standalone but with all of its DLC included.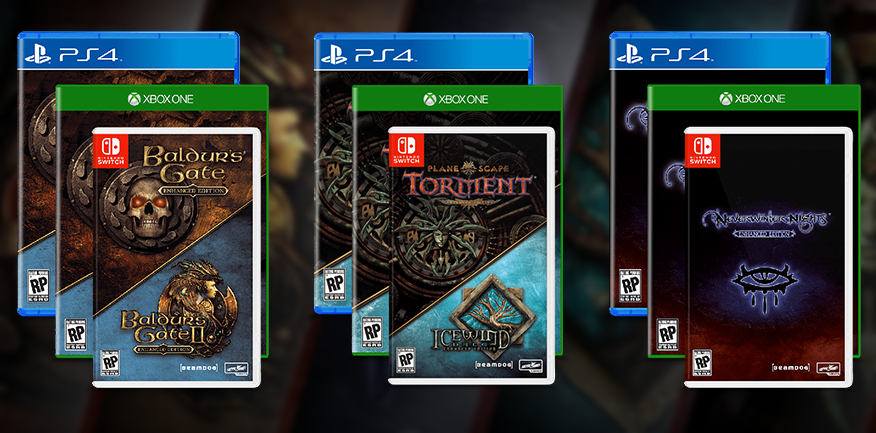 Each of the three physical bundles will cost $49.99, with the Baldur's Gate and Planescape bundles launching on September 24 in North America, or September 27 in other territories, while Neverwinter Nights will launch later on December 3 (North America) or December 6 (elsewhere). Digital release dates have yet to be confirmed.

Leave a Comment