Over the last 23 years (approximately), the Pokémon franchise has branched out from its Game Boy beginnings and into the world of trading card games. There have been a plethora of changes in all aspects of making, distributing, and playing the card game during that time. Playing a part in Pokémon Worlds each year, the Pokémon TCG play season changes year after year, omitting and adding certain cards and expansions. Most recently, the Pokémon Company has been gearing up for the Pokémon Sword & Shield release, this time getting extra creative with the cards.
Trying to cater to all collectors and Trainers who are trying to build the perfect decks, the TCG's newest option has been creating Tag Team cards. They're throwbacks to a promo card featuring Articuno, Zapdos, and Moltres that wasn't legal for tournament play, as they're overpowered titans with a high risk for players.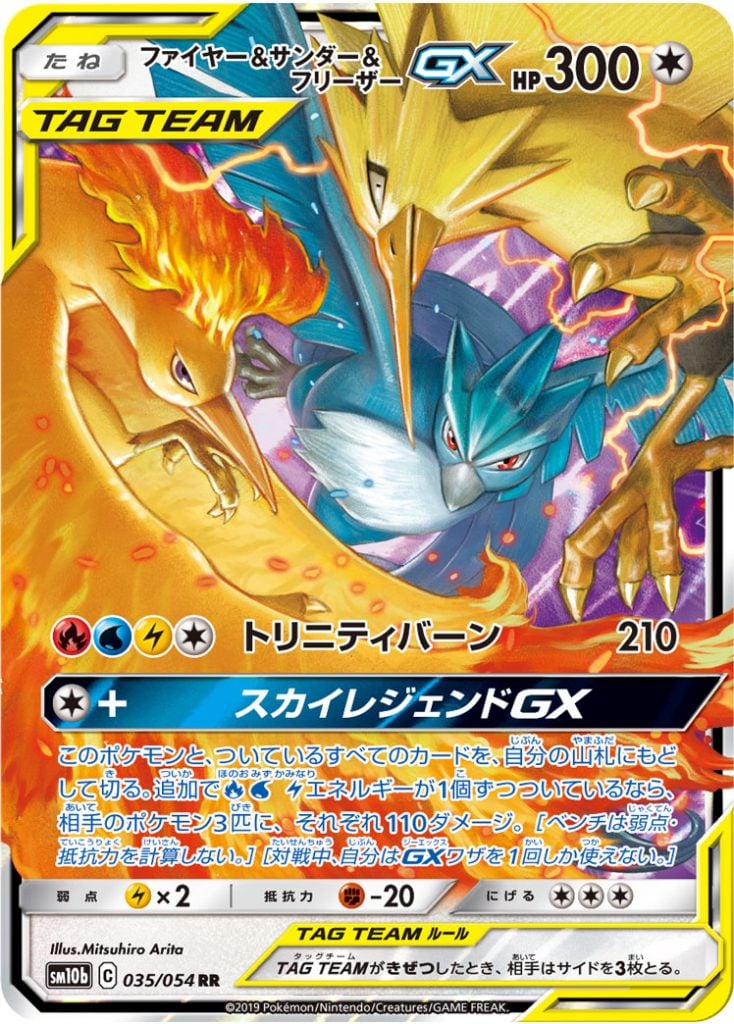 We've seen these types of cards in North America in the Sun & Moon expansions (Tag Team and Unbroken Bonds) already. Today, Japan is getting the next expansion that will be released in North America in August, and within this collection, the newest batch of Pokémon duos are on point. Even better, the Unified Bonds' (Miracle Twin in Japan) standout is matching its timing with Pokémon the Movie: Mewtwo Strikes Back Evolution. (Yes, Mew and Mewtwo on the same card, battling together!) As a young nerd who bawled her eyes out during the first Pokémon film, this longtime wish of wanting the two Pokémon to fight alongside again and again pleases me greatly.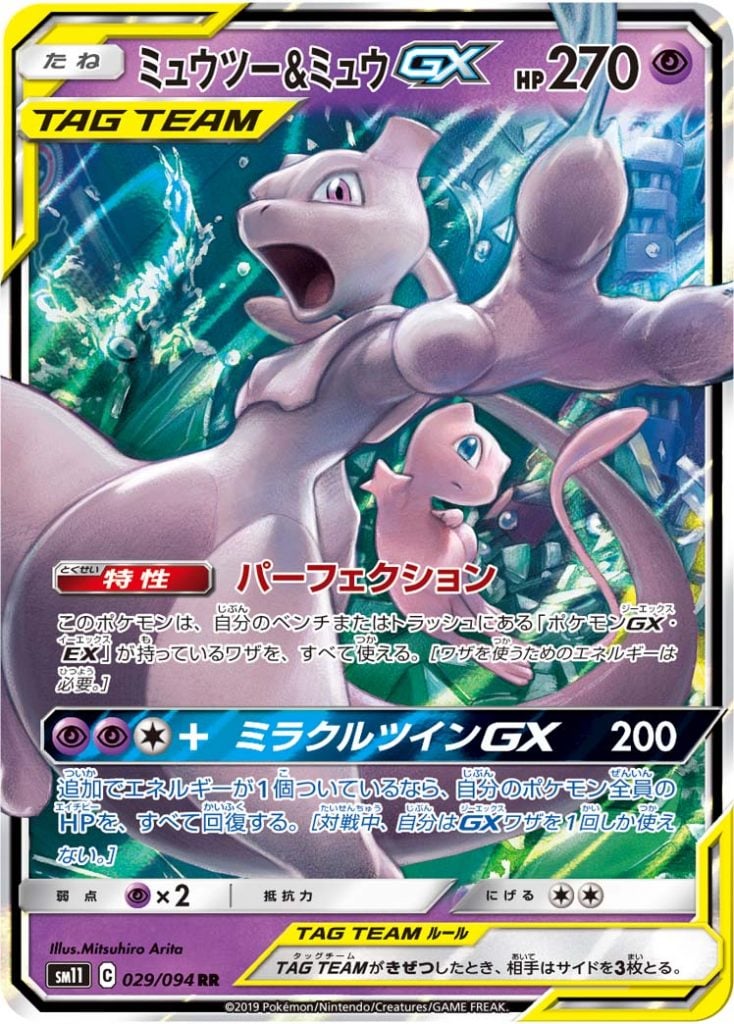 With these Tag Team buddies, it's not just Legendaries or Mythical Pokémon who are paired up. Previously, ghost-buddies Gengar and Mimikyu, Normal-type cuties Eevee and Snorlax, and double the toxic trouble Muk and Alolan Muk have been paired together. Uncommon double-battle pairings within the 3DS game battling scene, these combinations capture the charm of friendship (unlikely or not).
Beyond Mew and Mewtwo, what will we see this August? Thanks to fans posting their pulls and the Japanese site dedicated to Unified Minds updating what cards are available, we know the rest of the pairs in the series: Raichu & Alolan Raichu, Garchomp & Giratina, Rowlet & Alolan Exeggutor, Umbreon & Darkrai, Espeon & Deoxys, Slowpoke & Psyduck, Articuno, Zapdos, & Moltres, and Mega Sableye & Tyranitar.
Expected or not, seeing the a callback to the old Articuno, Zapdos, & Moltres promo tugs at my nostalgia heartstrings, followed by loving the idea of Slowpoke and Psyduck joining forces. Water- and Psychic-type Pokémon bros for life? Yes, please!

With over 800 Pokémon available, there are easily thousands of combinations of Poké buddies that could make their way into the next (and last) Sun & Moon expansion. After that, the Sword & Shield addition to the series will add even more. What pairings would you want to see make the cut and become TCG 'canon'?
Pokémon Sun & Moon: Unified Minds will be available on August 3rd and it will no doubt be promoted with Pokémon TCG Play and Trade events at participating retailers.
Leave a Comment