Last week, various gaming outlets were treated to an hour behind the "Pardon our Dust" construction signs of Super Mario Maker 2. Now with the embargo lifted, videos and articles are being published detailing hands-on impressions, what's new, what's missing, and more. Here's a roundup of some of the new details that have emerged: the good, the bad, and the dashed hopes of amiibo support.
STORY MODE

First announced during the Super Mario Maker 2 Direct, the Story Mode is a wish that's been turned into a reality. Mario is tasked to rebuild Peach's castle, raising the funds by playing level after level. Taskmaster Toad and Chief Toadette have their roles in aiding Mario "Big Red" in this quest. Chief Toadette is in charge of the blueprints and construction, accepting your hard-earned coins in exchange for rebuilding the entire castle. As mentioned in GameXplain's 10 NEW Super Mario Maker 2 Details video, you'll have a bit of "wiggler" room in deciding what areas to build once the foundation is set. These decisions will correspond with the jobs that are available from Taskmaster Toad.
Polygon was able to provide nearly 10 minutes of footage of the area, allowing us to see how the following levels unfold:
A Downhill Battle by Goomba Lover

ON/OFF Switch Research Expedition by Doctor Gizmo

Under the Angry Sun by Amateur Meteorologist
Easing in new level builders, these jobs will give players a sense of what can be made, and they'll help people learn about various new elements added into the sequel. Finishing these levels will only let you collect the job completion coin payout once, but you'll be able to keep (and grind) any and all coins collected within the level when replaying them.
(ALMOST) ALL PARTS INCLUDED
Players from the first Super Mario Maker may remember that there was an unlocking system concerning level-building materials. The idea was to ease players into crafting their own levels and not getting bogged down in all the options. This has been scrapped entirely in Super Mario Maker 2, but Nintendo has stated that there are some surprises to find. As for what (or who), Nintendo isn't saying anything yet, but I'd wager that there are some rewards tied to completing the game's Story Mode.
YOUR FRIENDLY SPIRIT ANIMAL BUILDER YAMAMURA
Undodog isn't the only character returning from Super Mario Maker! Yamamura, named after longtime and prolific level-builder Yasuhisa Yamamura, has his own section aiding players. Residing in an optional Tutorial area, Yamamura will cover level building, game theory, and more.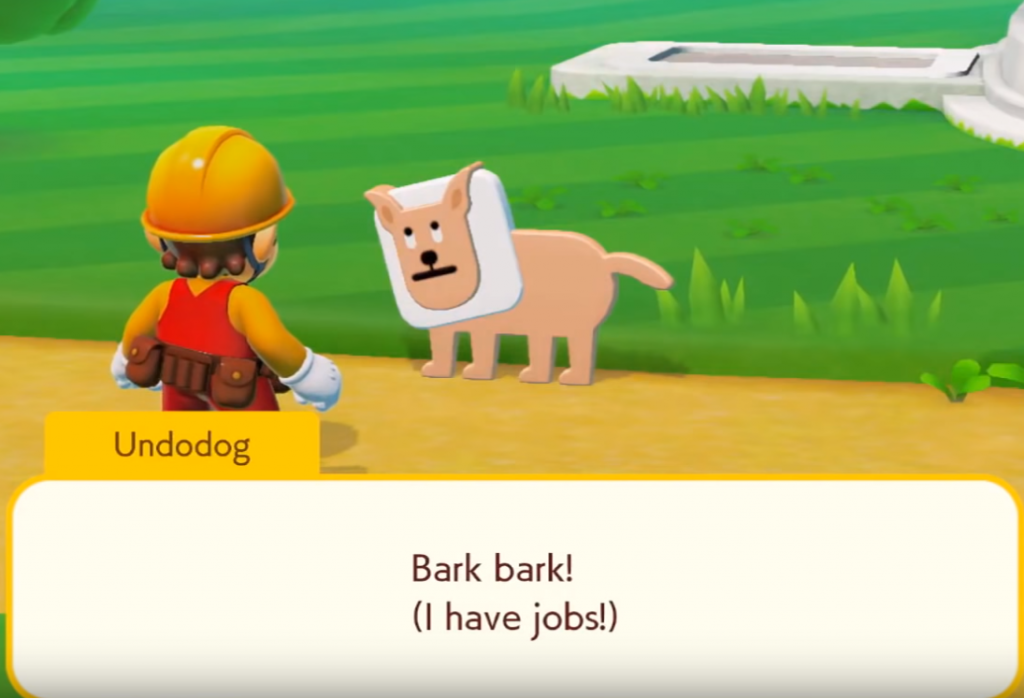 ALAS, POOR AMIIBO!
One of the many highlights from the first Super Mario Maker was the amiibo integration. Connected to a library of over 100 costumes that continued to update post-launch, acquiring and using these skins lets creators and players have a blast playing as "other characters."
The feature wasn't offering in Super Mario Maker for Nintendo 3DS, and it looks like the the trend is continuing with Maker 2, as the costumes feature is once again not included. No amiibo, no Mystery Mushrooms. If Super Mario Maker 2 were to receive any future updates or even DLC, this level-building option will certainly be at the top of "Most Asked for Features."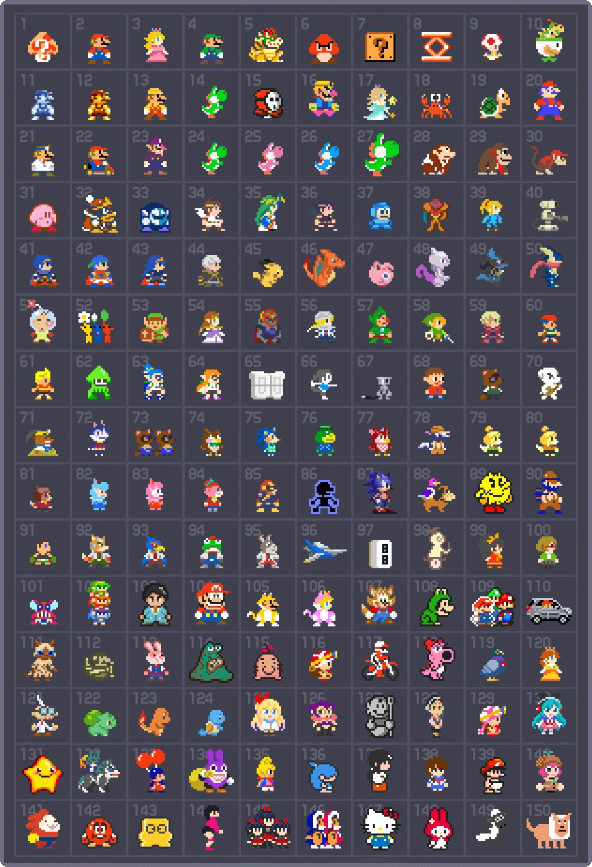 MULTIPLAYER JOYS AND WOES
The days of LAN-parties are back if you want to play Super Mario Maker 2 levels with friends. That's right, online play will consist of being thrown into a level with strangers. At first glance, this doesn't sound convenient at all. Probably a hard choice that Nintendo had to make, their reasoning behind this is in balancing the leaderboards. What if you don't care about the leaderboard system and competitive play, and you just want a good old-fashioned co-op experience? Sorry, you'll still be playing with random players. In order to play with friends, it'll only be accessible via the local co-op experience.
Another change that has been made to prevent advantages is that all multiplayer characters function exactly the same. Essentially skins of Mario, this is meant to level the playing field and avoid fights over who gets Luigi's jumping ability.
Lastly, all levels can be played via multiplayer. Granted, they may not have been designed with that playstyle in mind, but that's not preventing anyone from making a painful decision with a potential payoff.
CONTROLLER OPTIONS
Exactly that, there are different controller options for Super Mario Maker 2: Joy-Con docked, Joy-Con separated, and Pro Controllers. It has yet to be confirmed if GameCube controllers can work with the game, but that will easily be determined by the end of next month.
MEOWSER'S WRAITH
Super Mario 3D World's introduction into Super Mario Maker 2 is changing up what can be crafted and unleashed upon the world. When you include Cat Mario, Bowser's cat form can't be ignored. Announced during the Direct, Meowser is available to add into a level, yet his function is different than his usual form.
Throw on a pair of wings to the cuddly-but-dangerous Meowser, and suddenly you may see him fly into the background, shooting fire from that plane. (Think Yoshi's Crafted World.) Not to be stopped there, USGamer discovered that Meowser can jump "off" the level and pop back up, shooting fireballs.

These are just some of the many new features in Super Mario Maker 2. Sure, some are a bit disappointing, yet others are extremely welcome. Like its predecessor, hopefully, Super Mario Maker 2 will have continued support after launch, including new integrations and changes concerning multiplayer. Until then, we have a month until Super Mario Maker 2 is available to sink hundreds of hours into when it releases on June 28th.
Leave a Comment