After watching Nintendo's game tournament extravaganza on Saturday, June 8th, you can keep the pre-E3 2019 party going by hanging out with friends, playing games, and partaking in alcoholic nerdy brews (provided you're of age).
Barcade is making that day extra special by celebrating Tetris' 35th anniversary. Yes, it'll be two days overdue, as the game debuted on June 6th, 1984, but it's better to swap a weekday for a weekend when it comes to this kind of party. This isn't just a fan event either, as the official Tetris brand has partnered up with Barcade, making this an extra special celebration for a revolutionary game that played a massive role in Nintendo's library of games.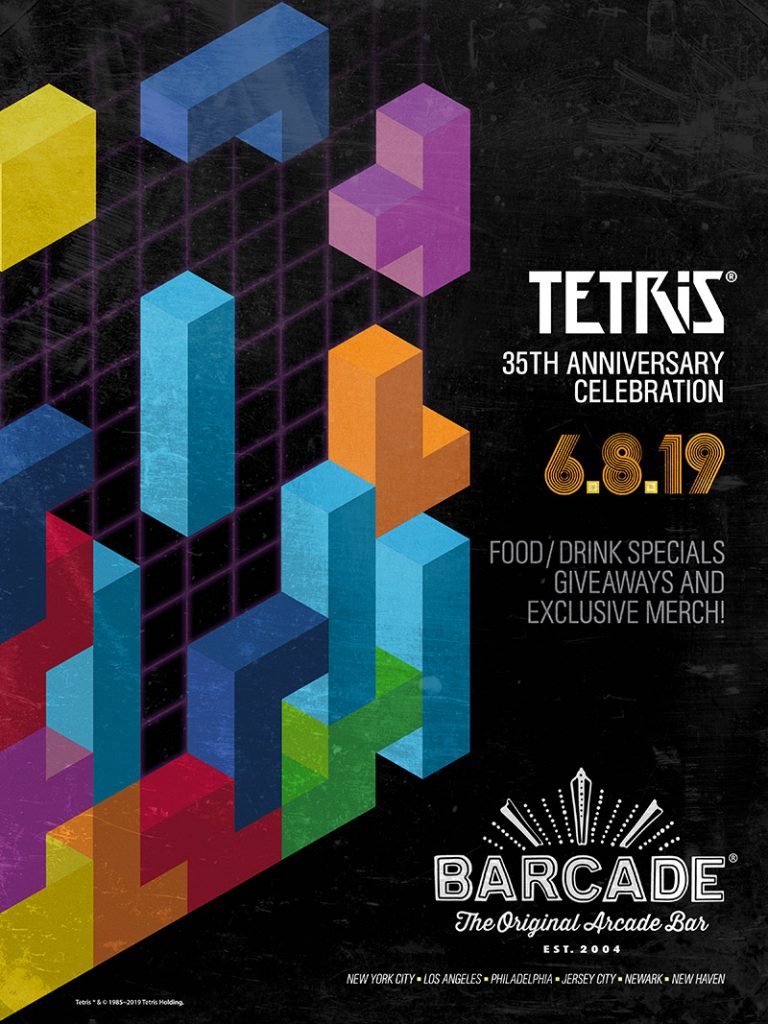 From the official press release, here's what you can expect at Barcade:
"On Saturday, June 8th, Barcade will host celebrations at all eight Barcade locations – Brooklyn, Jersey City, Philadelphia, St. Marks, New Haven, Newark, Los Angeles and New York. Hard Drop by for themed food and drink specials, giveaways, and exclusive merch!

Special for Barcade LA – Join us on June 8th from 5-7pm. Enjoy classic Tetris arcade battles with friends. Meet Alexey Pajitnov, the creator of Tetris, who will be there signing autographs."
Grab a friend, enough dollar bills to swap for arcade tokens, and join in on Tetris' celebration!
Leave a Comment