A new set of Pokémon figures will be out in Japan soon, and these little ones are bringing a lot more fun. Rather than just sit soundly on display, these tiny guys bring the unbridled thrill of finger puppetry to your life! Have a look for yourself: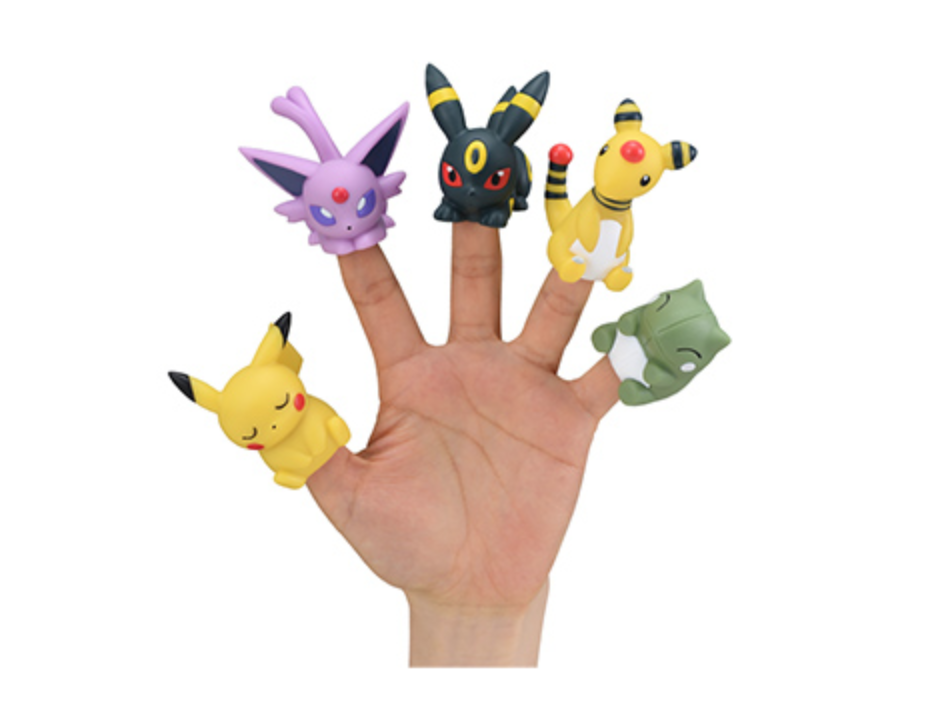 Featured Pokemon include Espeon, Umbreon, Ampharos, Togepi, Sudowoodo, Arcanine, Shellder, and Omanyte. There's also a new variant of Pikachu, this time with the little 'mon taking a nap. There may even be Shiny version!
These cuties will be available via gacha machines in Pokémon Centers starting May 25th. Let us know who your favorite is below, and keep your own fingers crossed for a way to get these in your life overseas.
Leave a Comment