If you've been a Pokémon trading card game fan/collector since the original days of the series, this news may peak your interest — or at least inspire some nostalgia to surface within. Serebii has reported that the most recent issue of Corocoro announced that the Ancient Mew card will be receiving a reprint in Japan this July. Those who buy the pamphlet for the Mewtwo Strikes Back Evolution movie will be given the reprinted card as a special promotional bonus.
Check out these hi-res images of the reprint:

As you can see, this re-release does the original justice, as both the front and back display the beautiful artwork that was appreciated by collectors around the world nearly two decades ago.
For those not in the know, the Pyschic-type card was originally released in 2000 when Pokémon the Movie 2000: The Power of One debuted in theaters. It was given out to movie-goers who made it to theaters during the film's opening week. (Those who didn't catch the movie during that initial week were instead handed cards showcasing Moltres, Articuno, or Zapdos.)
While appreciated greatly by fans, the original Ancient Mew card doesn't carry a hefty price tag and can be found on eBay for $10 or less these days. It's safe to say, however, that the memories behind it hold a special place in the hearts of many Trainers around the world.
For the sake of nostalgia and to show off a fun comparison, we've taken a photo of our own original Ancient Mew card with some other Mew cards in our Pokémon TCG collection.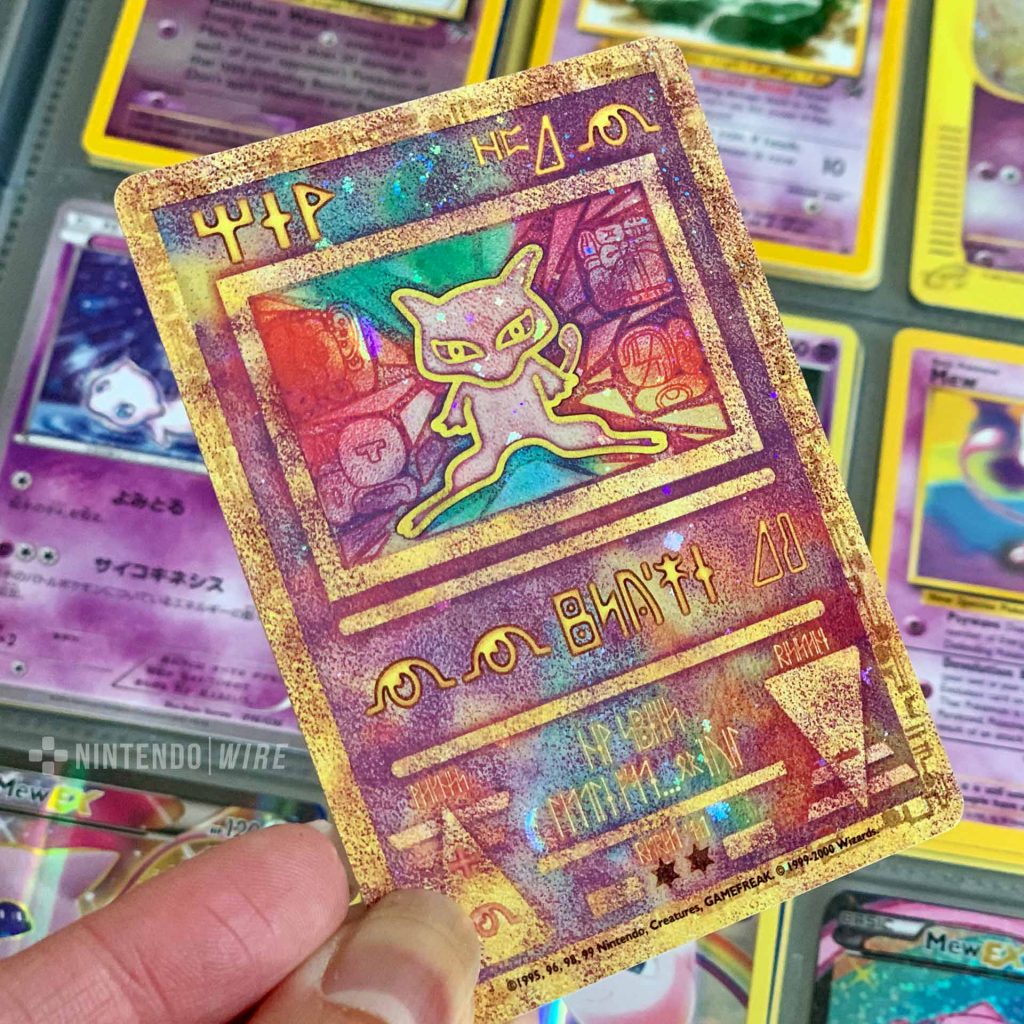 Pokémon: Mewtwo Strikes Back Evolution hits theaters in Japan on July 12th. It hasn't yet been announced for a western release, but considering how popular the Pokémon series is here, we imagine it's only a matter of time until we receive information about it coming stateside.
Are you planning to pick up this reprint if the opportunity presents itself? Let us know on Twitter!
Leave a Comment