Ho, noble burrowers! We stand on the cusp of something long-buried, with the long-awaited King of Cards and Showdown expansions in the last stages of their development, according to Yacht Club Games. While we don't have a date for these (sadly), there's some great news for anyone who's somehow missed out on all the earthen-scented fun.
Starting today and running for a whole week, Shovel Knight: Treasure Trove will be slashed at 50% off on all storefronts, which includes the Switch, 3DS, and the Wii U. Remember that thing?! That's the original Shovel Knight, Plague of Shadows, Specter of Torment, and eventual access to King of Cards and Showdown for just $12.49. This is even lower than the game's old launch price, making it a great deal, and then some.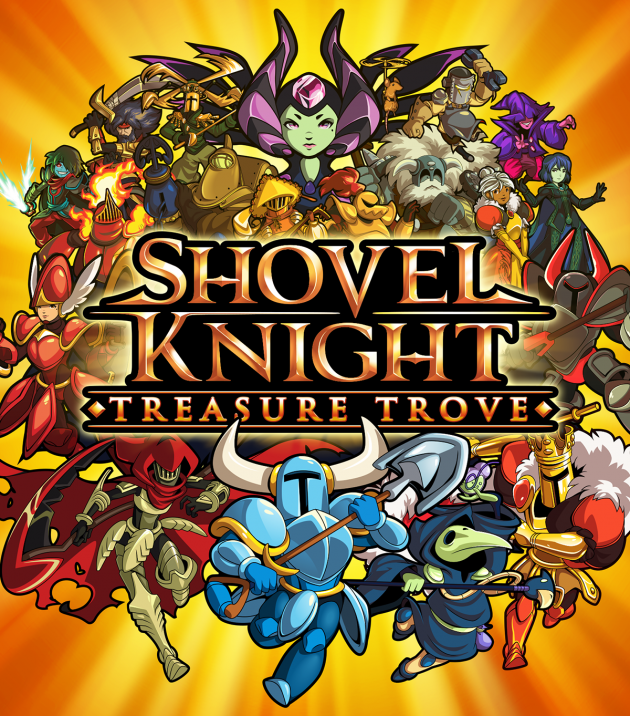 Don't want to go all in just yet? Specter of Torment on its own is also 50% of on Switch, getting you the latest piece of Shovel Knight for just $4.99. If you grab this now, you'll be able to upgrade at a discounted rate later on, giving you the perfect test run of these incredible throwback titles.
If you're still wondering if this is worth going for, remember that Treasure Trove (that's the whole of Shovel Knight and its expansions) will have its price increased to $39.99 once its new expansions come along. To try and coax you further, Yacht Club shared a few new screens of King of Cards and Showdown, too.
King of Cards
Showdown

Last but not least in their update, it was stated amiibo are still coming. Long available for pre-order, delayed a couple times, and waiting to be added to completionist collectors' caches; the three pack was stated to be "coming out with everything else too." Keep your eyes on us for all things related to those to make sure you don't miss out!
Leave a Comment