A couple of years ago, a mobile game called PokéLand saw a beta test in Japan, before promptly vanishing and never really being mentioned again. Earlier today, however, a new Japanese website popped up re-revealing the game as Pokémon Scramble Rush in the region.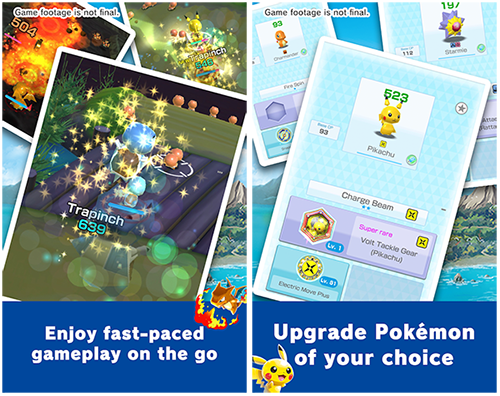 That's not all though – the game has already been released via the Australian Google Play store as Pokémon Rumble Rush. As the title suggests, it's another game with the Pokémon Rumble conceit of little Pokémon toys running rampant, and it's even developed by the same team at Ambrella.
As a result, it's unlikely this is the same game developed in partnership with DeNA that was recently announced.
The official North American Pokémon website has updated and confirmed that the game will be "available soon" in regions outside of Australia, so keep an eye on those app stores.

Leave a Comment