Super Mario Maker 2 is bursting at the pipes with new tools, course parts, and features for helping make your dream creations come true. We already knew during the sequel's reveal last month that slopes, snake blocks, and SMB3's bitter bright spot, the Angry Sun, are set for their Maker debut. And now, courtesy of today's Direct we can now safely add seesaws, On Blocks, swinging claws, and so much more to that list.
Beyond tools there are a host of new features to get the creative juices flowing. Ever wanted to make a vertical scrolling sub-area? Auto-scrolling is getting a bit of a makeover, now capable of moving in any direction creators choose. Scrolling speed can also be shifted multiple times throughout a stage rather than simply moving at the same, consistent pace. Best of all, you can finally hide areas from view by preventing the camera from scrolling beyond certain barriers! Keep those secret rooms hidden, folks.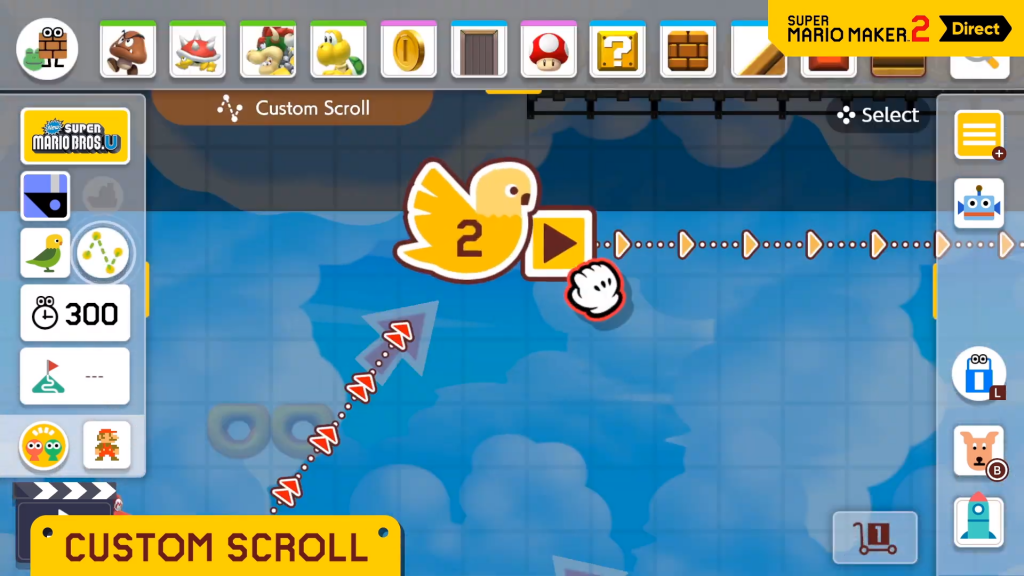 Who doesn't love a good water level (said nobody ever)? Regardless, water is no longer solely delegated to a single course theme, and can instead be added to any of them. Creators can even adjust the water levels, as well as choose between three different speeds of rising tides. The same rules apply to lava!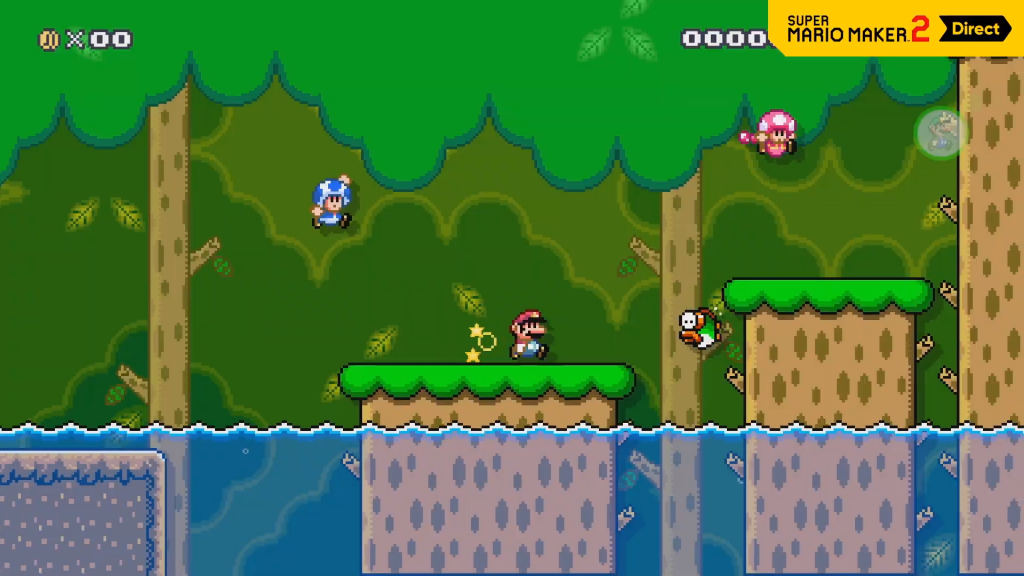 Of course, it wouldn't be a proper sequel without new course themes jumping into the fray — from hot deserts and snowy peaks to lush forests and cloudy skies. Each comes accompanied with new music, written by famed Super Mario composer, Koji Kondo. Though the star of the show was undoubtedly an entirely new style inspired by Super Mario 3D World, chock-full of hallmark platforming elements first introduced in that series — from clear pipes and blinking blocks to Piranha Creepers and Pom Poms.
Most intriguing of all is a new course part, the Moon, that shifts day to night. Beyond aesthetic appeal, time of day can have drastic side effects depending on the theme of your stage — like reducing gravity in the Sky, limiting vision in Ghost Houses, or flipping the entire stage in the Underground. Talk about diabolical!

Super Mario Maker 2 hits store shelves June 28th, 2019. What feature are you most excited to mess around with? Be sure to let us know in the comments!
Leave a Comment