The world of Pokémon is full of delicious drinks at this point, but one of the oldest and most reliable has always been Fresh Water. Debuting in the first generation, this no frills refreshment is getting its due thanks to a new set of merchandise centered on it and the Pokémon type it shares its name with.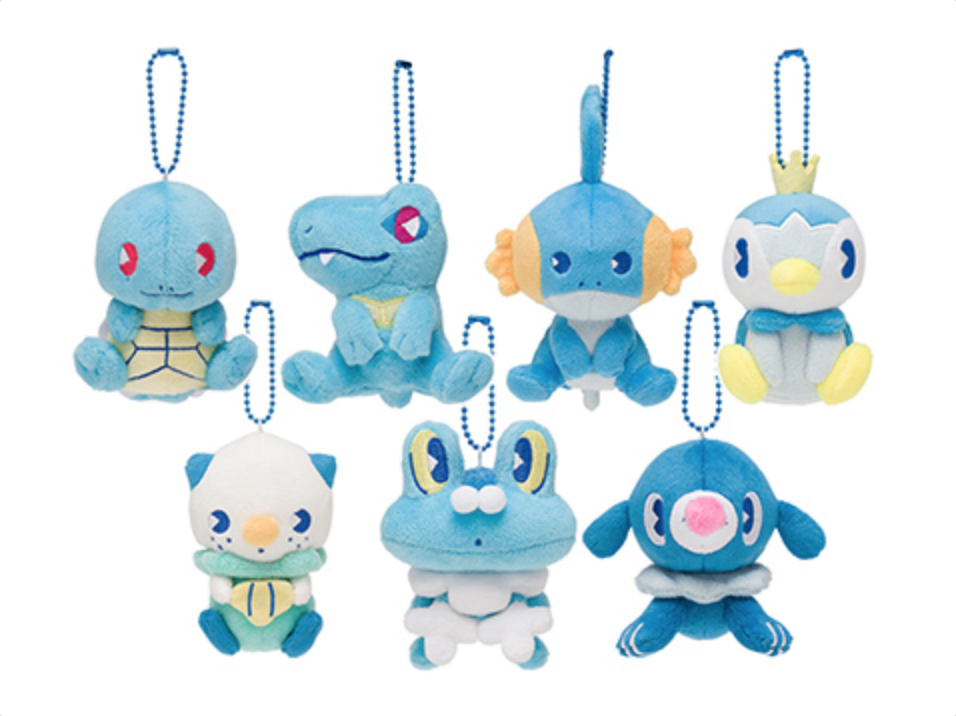 For members of the Squirtle Squad or those who still like Mudkips, this set's poured out just for you. Each of the seven current Water-type starters (sorry, Sobble) are here in plush mascot form, and they also appear on plenty of other goods. There's a little preferential treatment going on here with Piplup if you ask me — the little penguin's gotten itself a crown for the occasion!
There's plenty to pick up — phone cases, towels, a can of orange tarts, and some adorable washi tape, too. If you're more into random chance, there's a set of figures for the starters and an assortment of acrylic keychains that adds in the likes of Psyduck, Marill, and everyone's favorite Heart Scale delivery system.
Also launching alongside these are shirts and bags made in partnerships with FILA, putting Pikachu front and center instead. This is a perfect continuation of earlier lines, such as the Mix au Lait collection from earlier this year. You'll find all of these new Fresh Water products available in Pokémon Center store starting May 18th.
Head on over to the Japanese Pokémon Center's dedicated Fresh Water collection page to view all the products!
Leave a Comment