No matter the season, the time, or the setting, there's nothing like a refreshing drink. That goes for the World of Pokémon too, and the latest theme coming to Pokémon Center stores in Japan pays tribute to one of the series' most recurring refreshments. Mix au Lait (known in the US games as Lemonade) has been a drink of choice for Pokémon since the first generation, and what better way to show that medley of flavors than with Eevee and its many evolutions?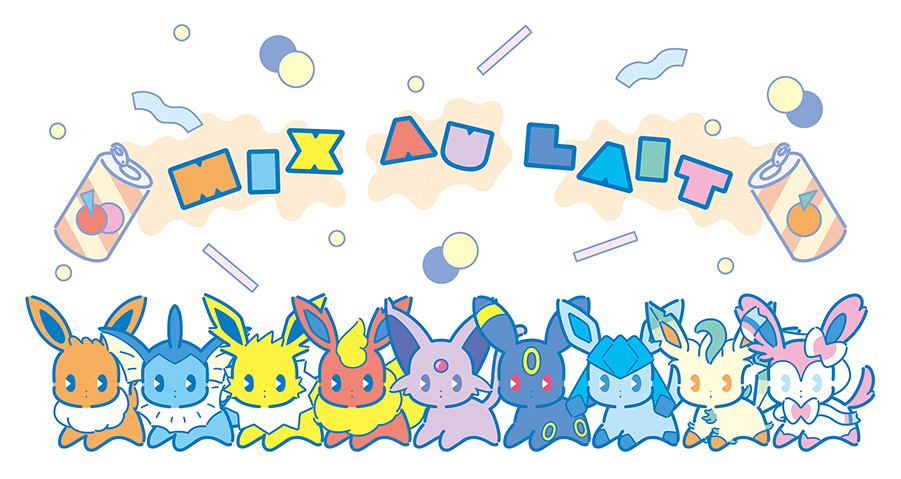 Eevee's Mix au Lait brings a cute style to the familiar Pokémon, with a little something for flavor fans, too. They'll be able to get a specially flavored candy available in nine different "cans," one for Eevee and each of its evolutions. There will also be plushes for each of them, as well as a variant of Eevee with a bow and a matching Pikachu (who somehow managed to sneak into the "mix"). Eevee fans can get badges of the whole family's faces, giving you a little cuteness you can take anywhere.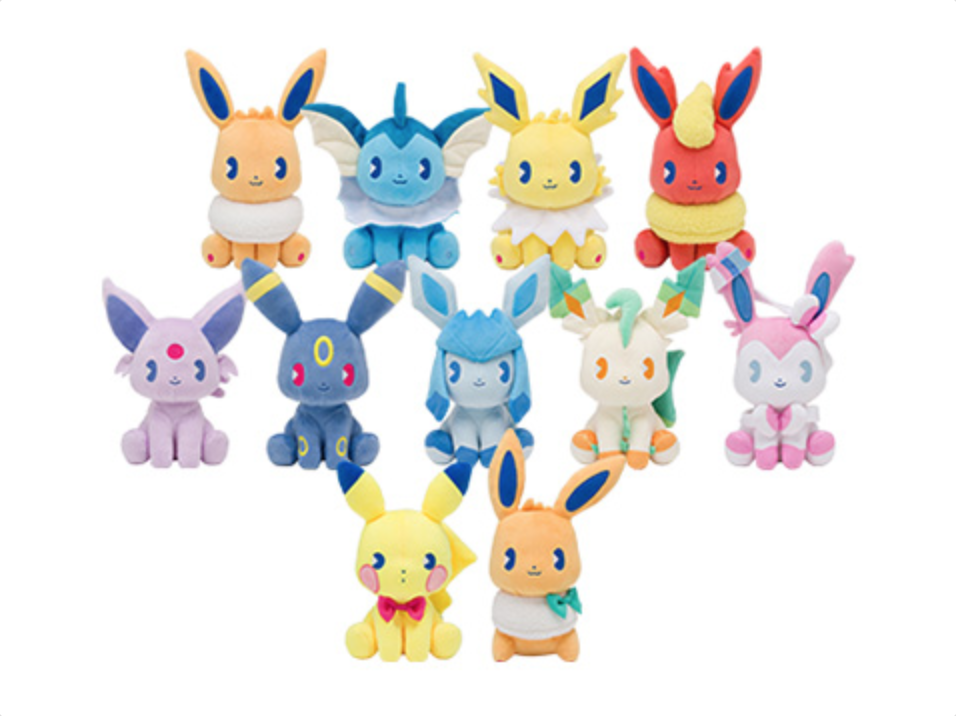 There'll also be bags for each Eeveelution, as well as socks for them and Pikachu, too. Various other goods like notebooks, wallets, and umbrellas will be available.

With a recently reignited love of Eevee thanks to my Let's Go! adventure, it'll be hard to pass up something from this set, so be on the lookout for (hopefully) some news on an international release.
Head over to the Japanese Pokémon Center page that's dedicated to the Mix au Lait collection to view even more products!
Leave a Comment