Falling under the branch of Nintendo Europe, Nintendo of Russia has popped up in worldwide gaming news, but not for any positive reasons. Last year, General Manager Yasha Haddaji infamously threw a micro-managing temper tantrum during an official livestream. Following this, more Nintendo of Russia employees shared stories of their less-than-wonderful experiences with Haddaji; and coupling the accusation of an artificial shortage of Pokémon: Let's Go, Eevee!, an influx of eyes were on that particular branch of Nintendo.
Nintendo of Europe eventually did step in and investigate issues surrounding Haddaji, resulting in a formal warning. Still, fans have wanted him removed from the company altogether. Now to add to the mess, Nintendo of Russia is causing another controversy at the expense of their Super Smash Bros. Ultimate representatives for the Super Smash Bros. Ultimate European Smash Ball Team Cup 2019. The winning team from this showdown will represent Europe at the Super Smash Bros. Ultimate World Championships 2019 3v3 in Los Angeles during E3.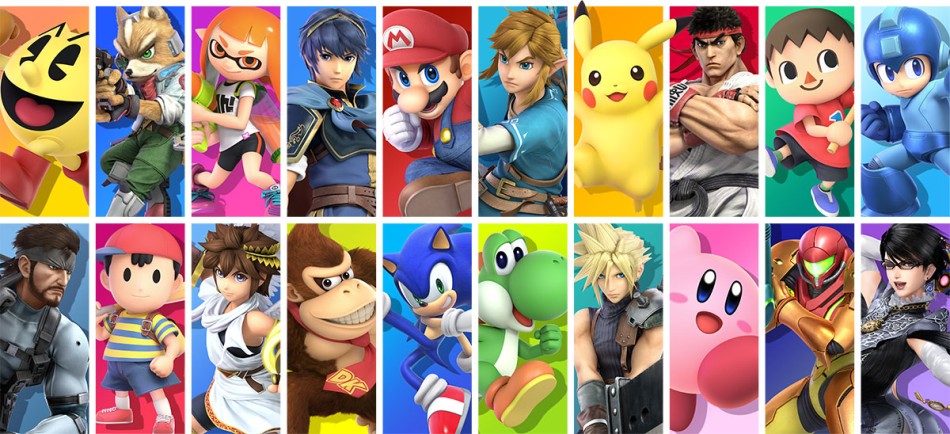 Compiled by u/Vasasasasa and posted on r/Nintendo, this is what's happened to date:
On March 30th in Moscow, Russia at Hinode Power Japan 2019, Nintendo of Russia hosted a SSBU tournament in selecting the Russia representative for Super Smash Bros. Ultimate European Smash Ball Team Cup 2019. The winning team "Ye Olde Guard" secured the spot, and was going to be sent to the finals in Amsterdam. Now this is where it gets muddy: In an official statement, Nintendo of Russia announced the following (Google Translate version below):
"On March 30, the Russian team of Ye Olde Guard qualified for participation in the European Super Smash Bros championship. Ultimate European Smash Ball Team Cup.

Immediately after that, preparations began for the tournament in Amsterdam and the paperwork for a visa to the Netherlands for the winners. For bureaucratic reasons that Nintendo cannot influence, the visa process takes longer than usual on the eve of Russian public holidays. Because of this, the Russian team will not be able to attend the tournament in Amsterdam. Due to the scale of the event and problems with logistics, it is impossible to transfer the championship to another time or give Ye Olde Guard the opportunity to play online with teams in Amsterdam.

Therefore, the tournament will be attended by 11 instead of the planned 12 teams.

We sincerely regret that the Ye Olde Guard team will not be able to participate in the European finals, and we have prepared consolation prizes for them."
Nintendo of Europe has yet to echo the above announcement or claiming that Ye Olde Guard would not be participating. In fact, three days before this announcement, one of Ye Olde Guard's team members made the following statement on GameMAG forums:
"We aren't going nowhere – Nintendo [of] Russia are incompetent people, that have failed with visa application (they have taken the application on themselves, and, as a result, they have decided to hand it in at the very last moment. Before that, we have been sending them all necessary documents and visa form. As a result, it's not possible now to get in the embassy, and the nearest registration in the visa center is on April, 26, that don't suite in terms).

So, we didn't get anything for winning in Championship.

Thanks for attention. Honestly, it would be better to lose in finale and get a SSB controller and Piranha Amiibo for the second place than all this negative because of people's irresponsibility."
Everything is at a standstill currently. This certainly adds more fuel to the fire concerning Nintendo of Russia's management — and who knows if Nintendo of Europe will step in and sort out this mess.
Here's hoping that Ye Olde Guard can participate in the upcoming finals. We'll continue to follow any further updates concerning this dramatic turn of events.
Leave a Comment