The Labo VR kit is out in the world, offering up its own assortment of things to try. It's the upcoming updates to Super Mario Odyssey and The Legend of Zelda: Breath of the Wild that'll be introducing compatible features that have us more excited though. Those aren't dropping 'til the 25th, but we don't have to wait for info about it all, as a new interview has gone up explaining what's in store for The Legend of Zelda: Breath of the Wild.
In it, the game's technical director, Takuhiro Dohta, discusses how accessing the mode will be as easy as entering the in-game options and turning it on. He goes on to state that everything will play as normal, though with the new perspective intended as a means to give fans of the game a new outlook on its world. Mr. Dohta encourages players to head to their favorite spots and characters to take in the sights again, stating the those on the dev team made it their goal to allow the feature to work throughout all of Hyrule.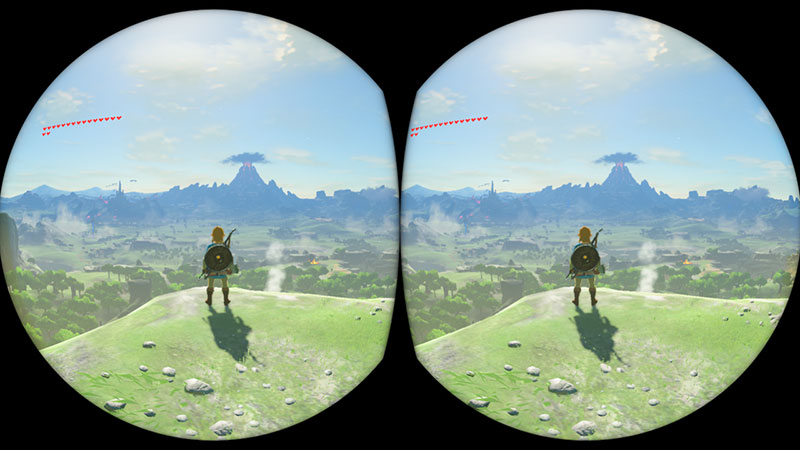 While it may not be adding anything new from a gameplay perspective, this is a perfect excuse to take another sightseeing tour around Hyrule. As it's a third-person game, the team feels it's a unique use of the VR Goggles compared to what's in their Toy-Con kit. For a free update and a first look at what VR can do for Nintendo games, it's an enticing way to play more Zelda.
Leave a Comment