Just a couple weeks ago, we reported that Niantic had announced what Pokémon would be featured in this month's Pokémon GO Community Day. That Pokémon, Bagon, is the first form of one of the Hoenn Region's two pseudo-Legendary Pokémon, and one of the region's main and most desirable Dragon-type Pokémon.
So, it stands to reason that April's exclusive Community Day move would be a Dragon-type move!
While it was still TBA when Niantic first announced Bagon, a tweet sent out earlier today confirmed that Bagon's exclusive Community Day move will be the Dragon-type Outrage. The same rules from other Community Days apply: the move is exclusive to Salamence — Bagon's final evolution — and only obtainable if you evolve Bagon up to a Salamence during the three-hour Community Day window on April 13th.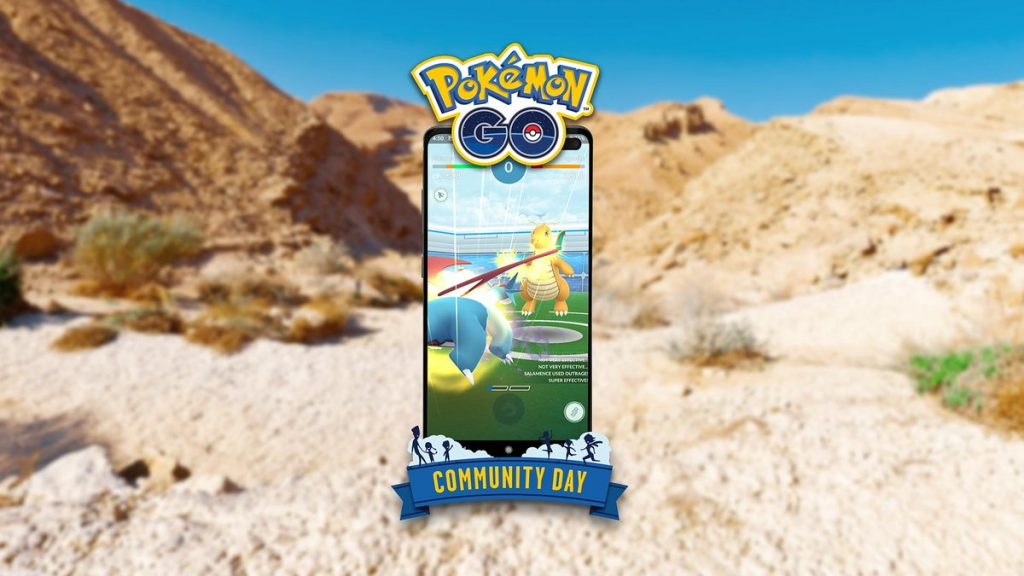 April's Pokémon GO Community Day is set to be on Saturday of this weekend, and will feature other bonuses such as three-hour Lures and 3x Catch XP, alongside increased Bagon spawns and chances at a Shiny Bagon.
Good luck this weekend!
Leave a Comment