Gallant gungeoneers, rejoice! Enter the Gungeon is getting a physical release on Nintendo Switch this summer, courtesy of Nighthawk Interactive.
The bullet emblazoned bundle will contain all previously released downloadable content, including today's final update, "A Farewell to Arms." A few other goodies will be included, too, from an exclusive sticker sheet, playable skin, and papercraft Bullet Kin to the game's bumpin' digital soundtrack. There's even reversible artwork for the game's sleeve! Nifty.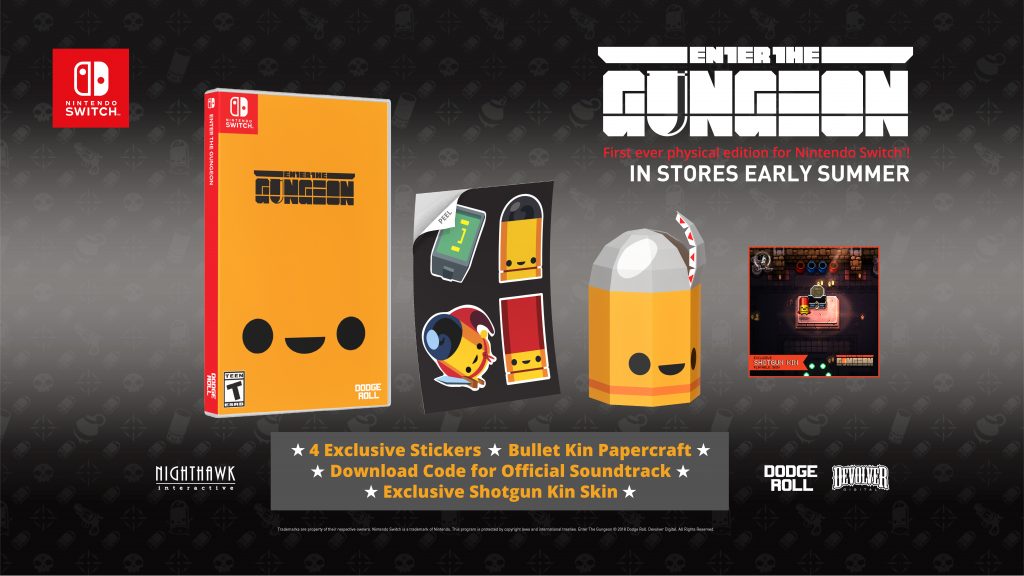 Enter the Gungeon's expected to shoot up stores June 25th for $29.99. For those with itchy trigger fingers it's currently available for pre-order through GameStop, with Amazon, Best Buy, and Target following suit soon.
In the meantime, be sure to check out the official Farewell to Arms trailer below, which just dropped today! It brings tons of new content to the game, most notably the ability to finally pet the dog! He's a good boy, after all.
Leave a Comment