Back in 2017, Nintendo announced a partnership with developer Hamster to bring its classic arcade games to Switch under the Arcade Archives banner. Several classic titles have made the jump since, and now another has been confirmed for this week – 1983's Donkey Kong 3.
One of the stranger DK titles out there, 3 has you take the role of Stanley the Bugman, one of Nintendo's most forgotten heroes, as he keeps the titular ape from invading his greenhouse by spraying his nether regions with pesticides.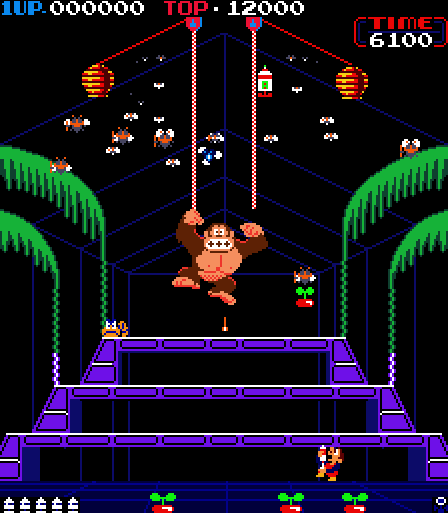 You'll be able to grab the game via the eShop for $7.99/€6.99 from April 5th.

Leave a Comment