Earlier today Sega of Japan announced the line-up of games for its version of the Sega Mega Drive Mini, which includes a couple of titles that never saw a release in the west so it was looking likely different regions would get different games. Now, it's confirmed, and oddly enough, it has a three button controller rather than Japan's six button.

SEEEEGGGGAAAA!

The iconic SEGA Genesis returns September 19, 2019, with our lovingly crafted SEGA Genesis Mini for $79.99!

Simply plug-in and play 40 of the console's legendary titles, 10 of which we're announcing today.

Learn more and pre-order today: https://t.co/zRqELdIXgt pic.twitter.com/bjtlqMEgEU

— SEGA (@SEGA) March 30, 2019


You can check out the full list of games below:
Ecco the Dolphin
Castlevania: Bloodlines
Space Harrier II
Shining Force
Dr. Robotnik's Mean Bean Machine
ToeJam & Earl
Comix Zone
Sonic The Hedgehog
Altered Beast
Gunstar Heroes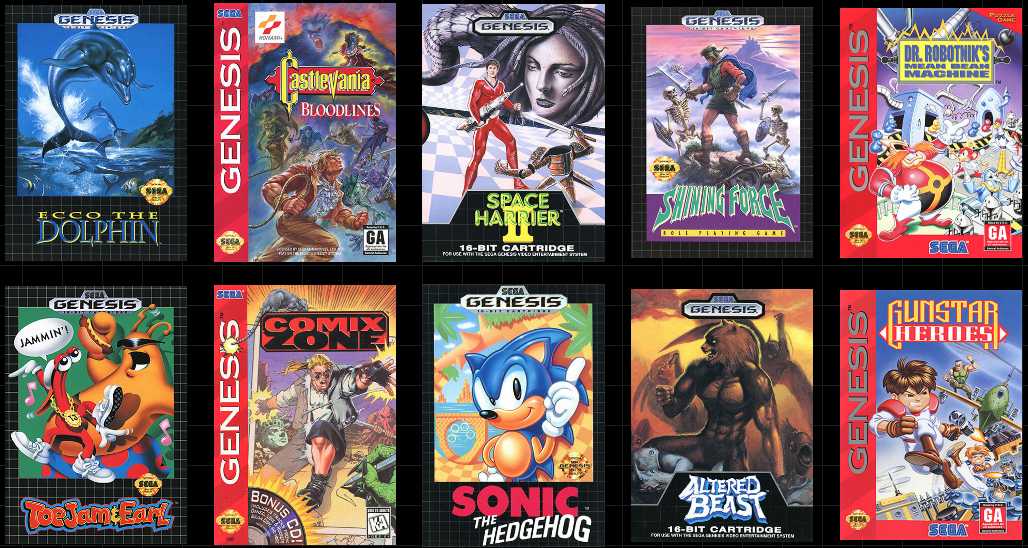 It's worth noting that the European website shows the appropriate box-art, which means Castlevania is listed as The New Generation rather than Bloodlines, but the official trademark and Tweet still call it Bloodlines. It was suggested during the Sega Ages stream that every region's version of a game could be playable, as developer M2 has done with prior collections, so here's hoping European fans aren't stuck with the slower 50hz versions of these games.
40 games are to be included total, so we still have 30 announcements to go. We'll be sure to keep you up to speed!

Leave a Comment