Yacht Club's been teasing something for a while now, and today the truth comes out. If you guessed they'd be bringing a new kind of retro inspired 2D action game, pat yourself on the back. Behold, Cyber Shadow:

Already in development by Mechanical Head Studios, Yacht Club stepped in to oversee the project with all they've learned over Shovel Knight's storied life. You play as Shadow, a ninja set on taking the world back from synthetic lifeforms that have overrun it and pushed us to the brink of ruination — all of this with an 8-bit flair and integrated story inspired by the earliest years of Ninja Gaiden and Shinobi.
Cyber Shadow will feature the following:
Dash, slice, and leap through masterfully designed levels filled with sharply honed ninja platforming action.

Authentic 8-bit presentation with hand-crafted sprites, a detailed pixel aesthetic, and perfect controls. Modern touches like fluid animation, multi-layered parallax backgrounds, and evolved game design.

Take down more than a dozen apocalyptic bosses, from enormous war machines to your synthetic clan rivals.

Relive the authenticity of classic 8-bit challenge or experience it for the first time.. with an added convenience or two.

Rescue your clan to unlock permanent Ninjutsu skills and abilities, combining them seamlessly as only the warrior of legend could.

Search for secrets as you explore the ruined world. Return to your old haunts to find supplies, items and upgrades.

Experience the gripping story, told both in-game and through animated cinematic story scenes between the action. Who can be trusted? How far will Shadow go to protect his clan and the one he loves?

Pulse-pounding soundtrack by Enrique Martin, produced by Jake Kaufman.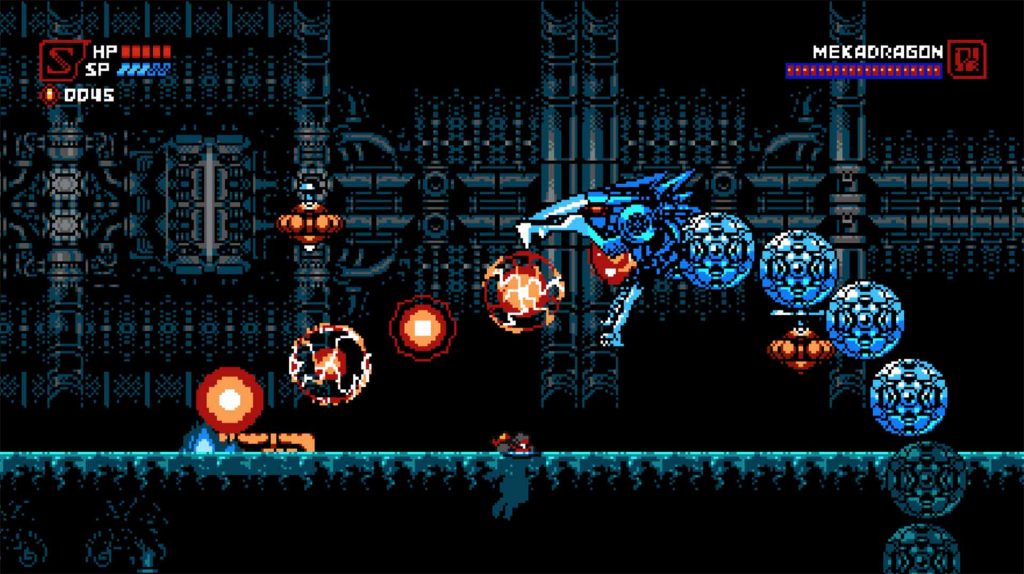 You can read up on more about the game and how it came to be on the official Cyber Shadow blog update over on Yacht Club's site. The game'll be available for Nintendo Switch and other platforms for $14.99. Be on the lookout for more information, including release date, in the future.
Leave a Comment