With Dragalia Lost's half-anniversary only days away, fans of the game were treated to the first-ever Dragalia Digest, a quick video showcasing upcoming additions to the game.
Hosted by Notte, the Dragalia crew's resident spunky fairy, it started off with a quick message from the Dragalia team, thanking everyone for their support and wishing everyone a happy half-anniversary and announcing a very special (and very generous) log-in bonus! For ten days, starting at the daily reset at 11:00 p.m. PT on March 26th, players will be rewarded with either Wyrmite or a Ten-Fold Summon Voucher, for a total of 2,000 Wyrmite and three Ten-Fold Summon Vouchers after the ten days are up.
There's also a special retweet event going on over on Twitter, where players can enter a giveaway to be one of 100 people given their choice of dragon in-game, and ten lucky players will receive every five-star dragon that the game currently has to offer.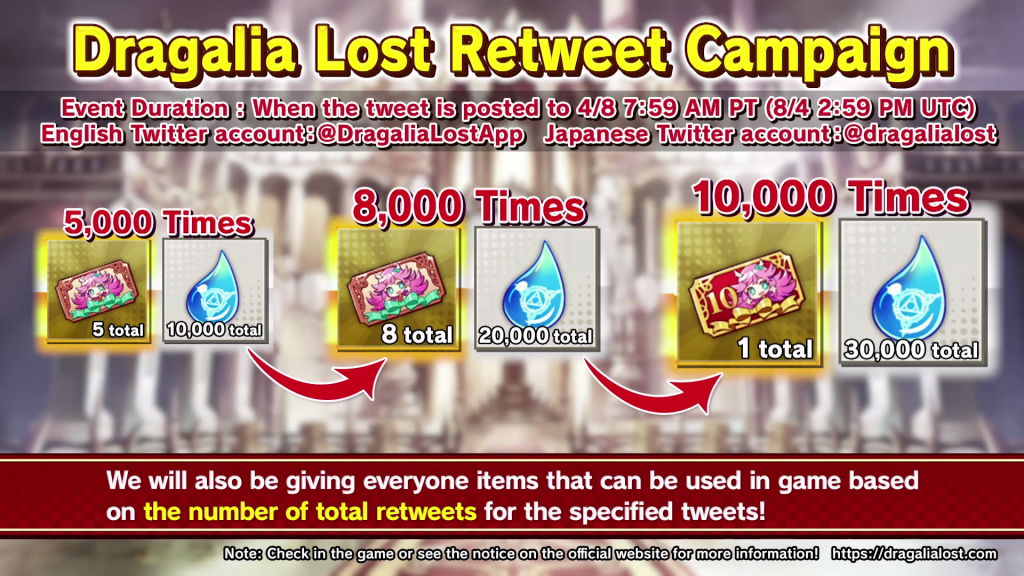 There were also three tiers of reward announced for every player of Dragalia Lost if the tweet gets retweeted 5,000, 8,000, and 10,000 times, combining the retweets of both the English and Japanese versions. At the time of writing, both tweets combined have over 12,000 retweets, so each player will be receiving one Ten Fold Summon Voucher and 30,000 Eldwater.
The video then moved on to announce the upcoming Gala Dragalia banner, which will feature a five-star version of everyone's favorite prince-turned-mercenary, Ranzal. Gala Ranzal wields a sword rather than an axe, and will be resistant to both the Bog and Freeze afflictions, as well as come equipped with a brand new mechanic — his defense will increase with each of his skill gauges that are full, and his skills will be powered up more with each full gauge as well. Gala Ranzal is going to be a force to be reckoned with, and I, for one, am so glad that I've been saving my Wyrmite.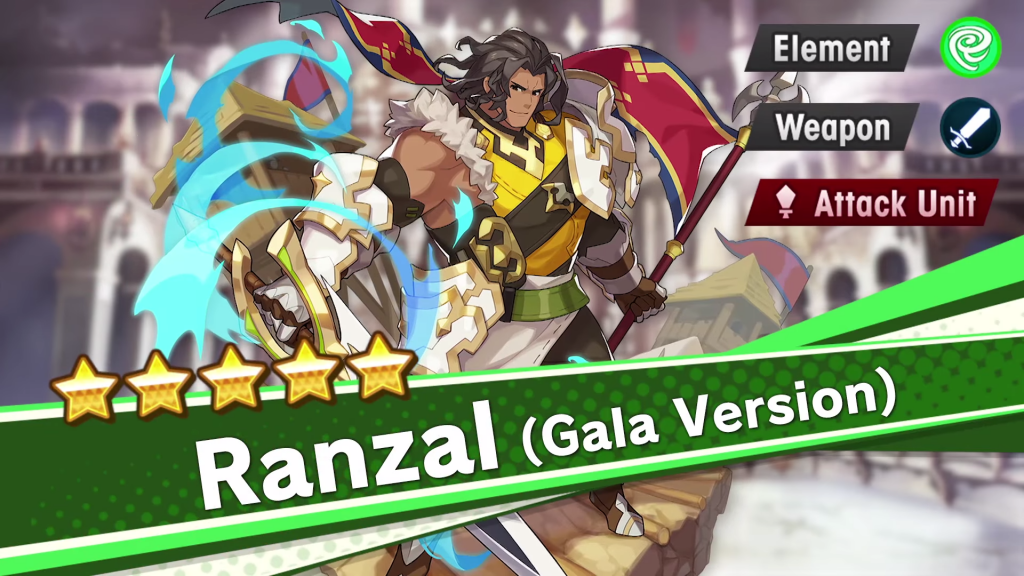 After this, Notte went on to announce the Dream Summon Special pack, a new pack in the Dragalia shop that will net you one Ten Fold Summon Voucher, as well as one adventurer or dragon of your choosing.
The 1.6.0 update was officially announced as well, and will come with the highly requested ability to equip each adventurer with two Wyrmprints rather than one, and went into detail with how the Wyrmprint's abilities will stack with one another. The short of it is that you cannot equip two of the same Wyrmprint to an adventurer, each Wyrmprint will have its full effect unless you have two of the same type of ability, in which case they will stack up to a certain limit, which is different for each ability. It's a welcome change, and should make some of the game's harder content a bit more welcoming to a wider variety of adventurers.
The 1.6.0 update will also be adding to speed up play by 2x, trading materials for crafting on the spot, and the ability to set co-op room conditions. On top of all this, it was announced that a new Void Boss, Void Agni, will be added to the Void Battle rotation on April 11th, and our third High Dragon Trial, High Mercury, will be added on April 17th.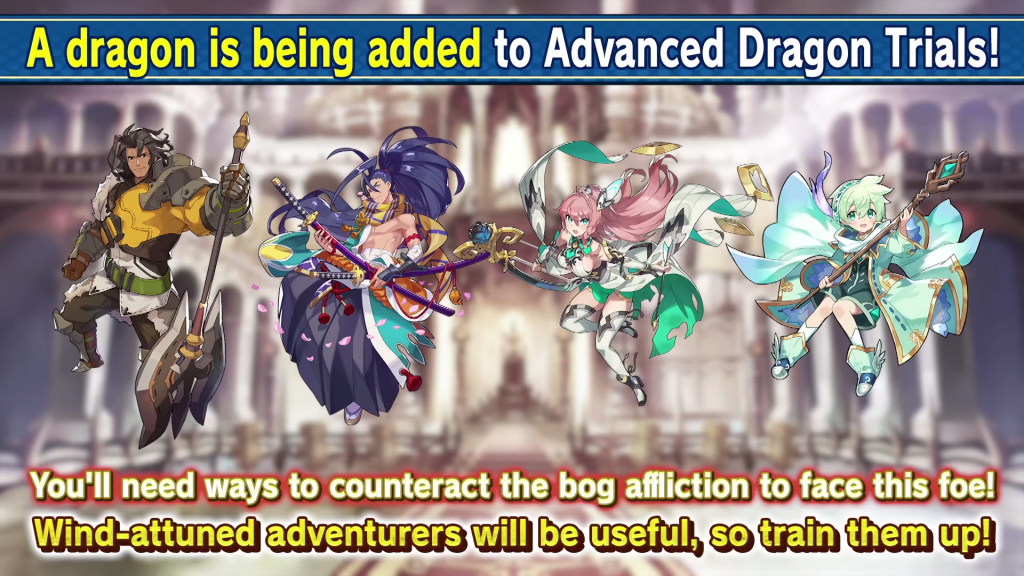 Just when we thought that Notte was done with her announcements for the night, a familiar owl flew on by to help announce that the upcoming Fire Emblem: Lost Heroes event, Dragalia Lost's first crossover event, is coming soon! Not much is known about the event so far, but it was only a matter of time before Nintendo's two mobile gachas crossed over, and hopefully this opens up the possibility of more Nintendo-based crossovers in the future.
Leave a Comment