The marketing for AI: The Somnium Files, the latest game from Zero Escape mastermind Kotaro Uchikoshi, has been a bit of a trip so far, involving an elaborate V-tuber ARG unraveling week by week on a fictional(?) YouTube channel. While the internet detectives are still at work on that one, GDC has given us a more traditional trailer for the game and a host of details.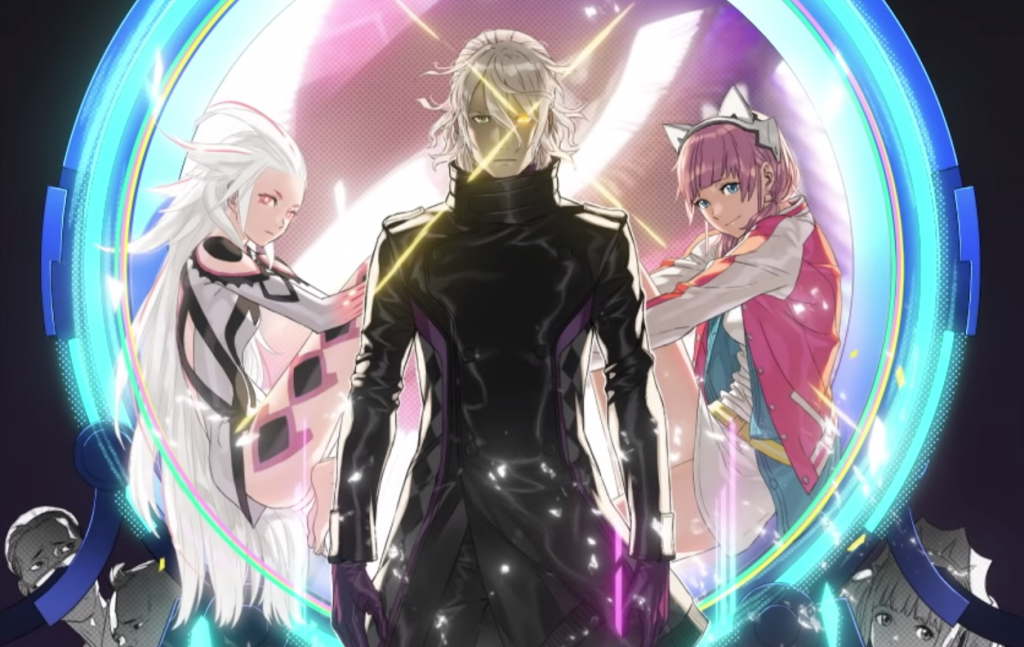 The trailer opens up with what appears to be an upright polar bear buzzsawing an anime girl in half, which has to be one of the most blessedly bizarre sentences I've ever had the distinct pleasure of uttering. What follows is the exact brand of cryptic nonsense you'd expect from Uchikoshi, as we get hard cuts of various characters, voiceover superimposed from different parts of the narrative, and a whole lot of eye motifs. It looks elaborately cinematic, and Yusuke Kozaki's character design work is as fantastic as ever.
AI: The Somnium Files releases on July 25th. Besides standard copies of the game there will also be a Special Agent Edition that includes an outer box, a 30+ page art book, a soundtrack, vinyl stickers, and an A-set acrylic stand. It'll run for $90, and you can pre-order it now alongside standard copies.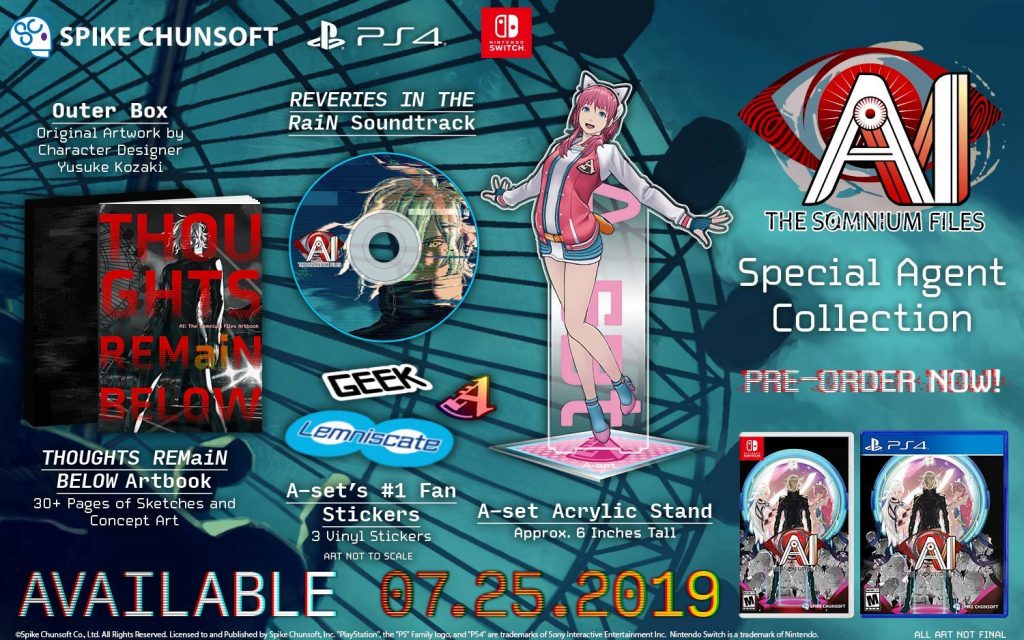 Check out the full GDC trailer below:
Leave a Comment