For those of you living under a Thwomp, yesterday was Mar10 Day — that magical time of the year when both fans of overalls and calendar-based puns gather 'round their social media of choice to praise the world's most respected plumber, Mario! Upon hearing Nintendo NY would be celebrating in style with a special event, I grabbed my winter Cappy and hopped the nearest M train (no joke) to Mario's Manhattan man cave as fast as I could.
Beyond playable demo stations highlighting some of Mario's many adventures were lots of fun activities to hop into — from flag jumping and bean bag tossing to decorating your Switch with various Mushroom Kingdom-themed decals. Coloring books and sticker sheets were strewn about the store, too, as well Mario-themed backdrops for taking photos. Even the mustached man of the hour himself made an appearance, high-fiving patrons at every opportunity. (Sadly, Luigi could not be reached for comment.)
Fortunately those unable to attend themselves can still bask in the glory of our fantastic photo gallery below:
Gallery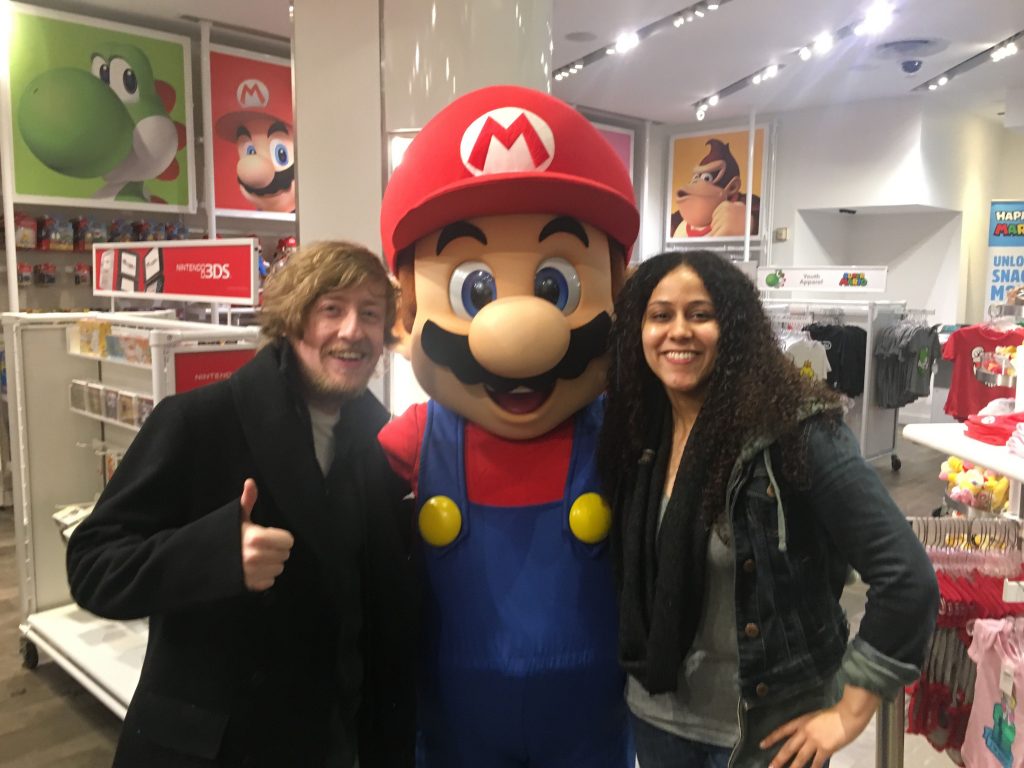 What did you do for MAR10 day? Got any fond memories to share? Be sure to let us know in the comments!
Leave a Comment