Update: Niantic has updated Trainers about the upcoming Raid Weekend event. As it turns out, it won't be possible to catch Shiny Rayquaza after all:
Trainers, since there has been some confusion, we'd like to confirm that Shiny Rayquaza will not be available during this Special Raid Weekend.

— Niantic Support (@NianticHelp) March 7, 2019

While the news is disappointing, we still have hope that we'll all eventually have the opportunity to come across the Shiny sometime soon. Stay tuned, and we'll report back with any info regarding that in the future.
---
Looking for a challenge this weekend? If so, Pokémon GO's got just the treat for you!
For a very limited time this weekend, specifically Friday, March 15th at 1:00 p.m. PT, to Monday, March 18th at 1:00 p.m. PT, another Legendary Pokémon will be joining Raid Battles alongside the recently announced Dialga.
This Legendary, however, comes from the Hoenn region and is a particular fan favorite among Pokémon fans. Get ready for Rayquaza!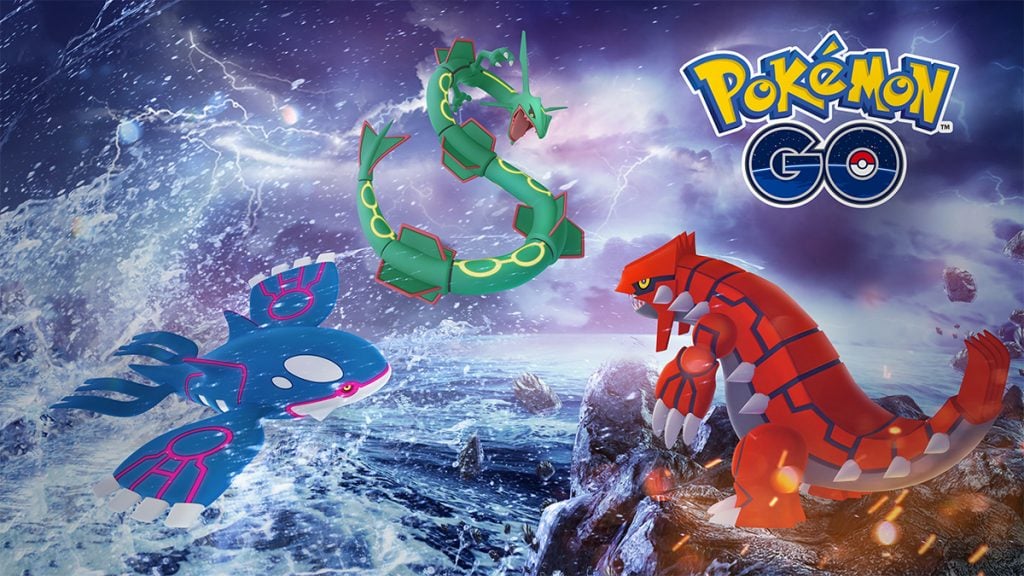 The trimaster of Hoenn's own Weather Trio, Rayquaza will be available to capture in Raid Battles for a very short time this weekend only, according to the official Pokémon GO blog. And while there won't be any other special rewards for this weekend's Special Raid Weekend, I'm willing to bet that if you're lucky, you might just stumble across a highly sought after Shiny Rayquaza.
Good luck out there!
Leave a Comment