Ask me a couple days ago if I thought I'd be writing about Snowboard Kids and I would've laughed in your face before saying just how much I wish I could. But then in comes Fangamer, that lovable merch company, with the perfect winter announcement out of nowhere:
Available due to some passionate voices from within their ranks, you can order official Snowboard Kids shirts that capture the vibe of the series perfectly. These are bringing me right back to one of my favorite games ever: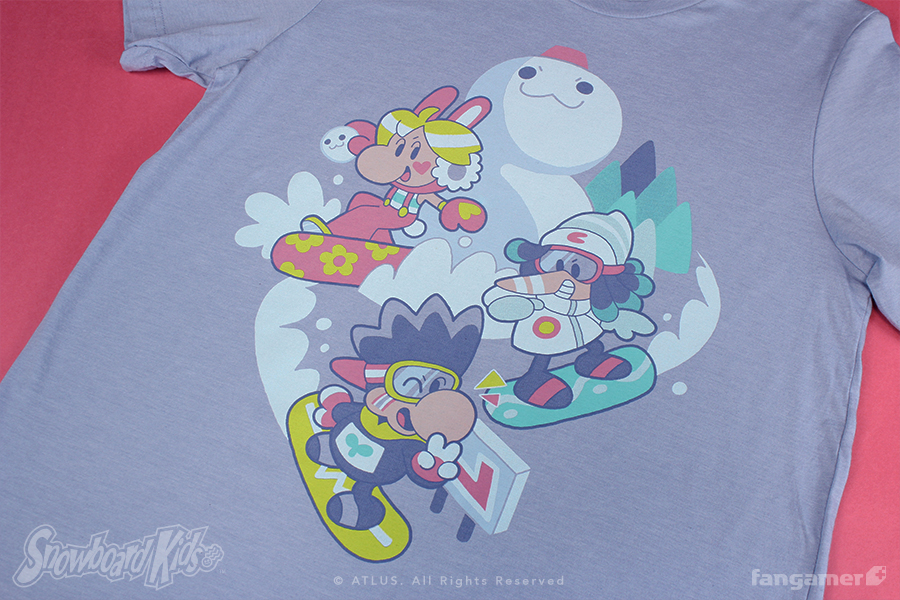 In case you don't know about Snowboard Kids, it was one of the many (many) racing games available on the N64. Mario and Diddy Kong might be more recognizable, but I was always a Snowboard Kid… kid. I could go on and on about why you should love these big, stupid noses and the bright, colorful world they live in. Rest assured that the game was successful, earning itself a sequel on the system and way too many Blockbuster rentals than I care to admit before I finally got my own copies.
You can order the short and long sleeve options now at Fangamer, each coming with a free bonus stickers, with hopefully enough selling to justify more Snowboard Kids love in the future.
Leave a Comment