Sometimes a game just clicks with you, and for me that was exactly what Skullgirls did. Originally released back in 2012, it went on to grow and grow thanks to fan support and one extra dedicated team. A few platforms later and it's just about time for it to take the stage on Nintendo Switch, and now we've gotten word of a limited edition release for the physical version courtesy of Skybound Games.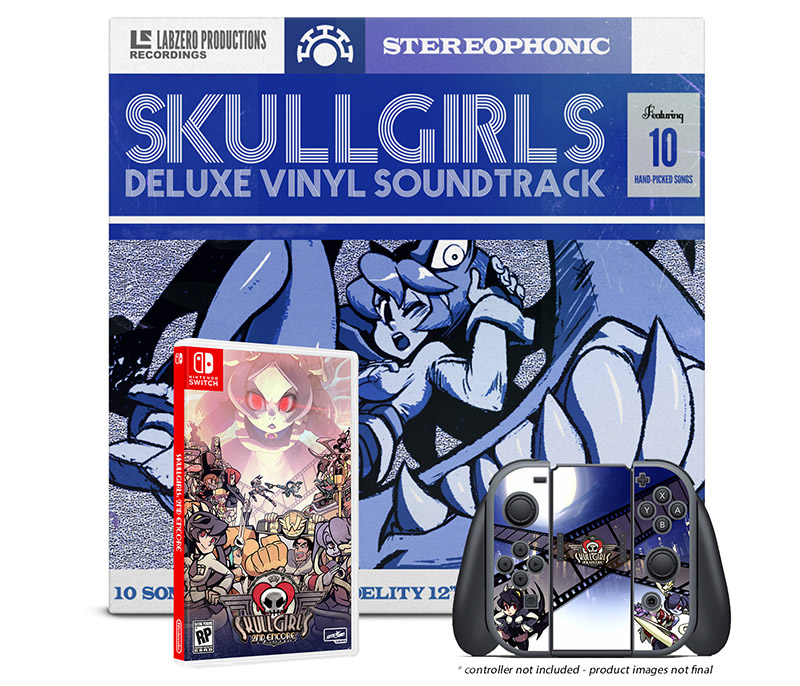 You'll not only get yourself a physical copy of Skullgirls 2nd Encore (that's Skullgirls with all its DLC characters and post-release add-ons), but it'll come with a controller skin and a deluxe vinyl soundtrack. Along with the gorgeous art and animation and the tight gameplay, Skullgirls' music made the game, with a bulk of it composed by Michiru Yamane of Castlevania fame.

You can order the set over at Skybound Games, with pre-orders open until the end of March. Orders will then ship in June, with the base game presumably coming out sooner via its planned Spring 2019 release.
No matter how you want to get it, Skullgirls is worth the time and dime and marks yet another fantastic fighting game set for Switch.
Leave a Comment