Say it ain't so! Sorry, Shovel Knight fans, you'll have to wait a tad longer before the Shovel Knight: Treasure Trove, Shovel Knight: King of Cards, Shovel Knight Showdown, and/or the Treasure Trove amiibo 3-pack can be added to your gaming collection. Shared in a blog post over the weekend, Yacht Club is delaying the April 9th release by a few months. They don't have a new date set in stone yet, but they promise to continue posting updates on their site and social media pages.
For the full details, you can read Yacht Club's full explanation and breakdown.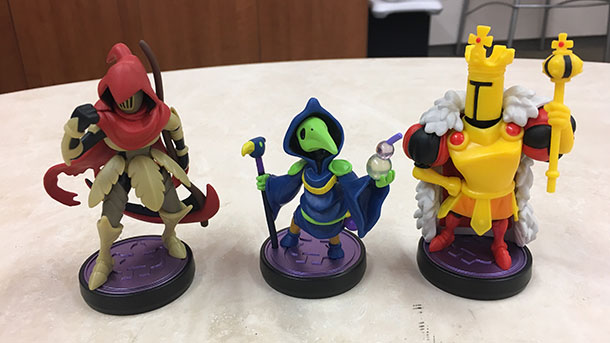 Yacht Club has done a fantastic job when it comes to adding that final polish, so here's to a well made game that we can sink hours into later this year.
Leave a Comment