NOTE: The following piece is a work of satire.
Talk about a financial blunder! A first-run, mint-condition sealed copy of the original Super Mario Bros. has gone for a record breaking $100,150 USD at an auction, which is the first six-figure price for a single collectible video game.
But the schmoes who bought this apparently aren't aware that you can buy the same game on the Wii U or 3DS eShops for only five dollars! What rubes!
The sealed Mario box is described as "possibly one of the most significant video gaming items historically" by Deniz Khan of Wata Games (a body that authenticates gaming collectibles), who apparently doesn't realize you can buy a slightly-worse-for-wear version of the same cartridge from your local used game store for maybe $50 USD tops.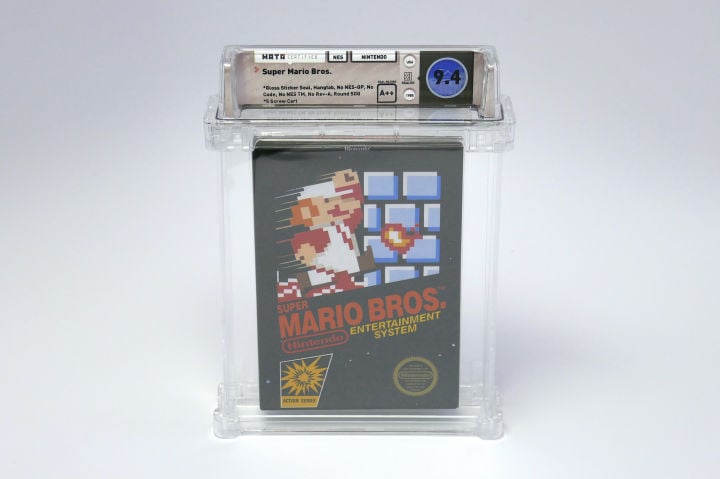 The person selling the game — who wishes to remain anonymous — has been on the record as stating he would never sell the cartridge for less than six figures, blissfully unaware of how you can play Super Mario Bros. on Nintendo Switch Online's NES service for only $20 USD a year.
It's amazing anybody would ever take him up on such a blatant price inflation, honestly.
Other high-priced NES games like Stadium Events are prized for their rarity, but this Mario box shows a trend more towards the value of collectible comics, cars, and coins in their first-print run rarity, though in those cases you can't just download a frickin' ROM online and play the game for absolutely free if you really want to (note: Nintendo Wire does not condone piracy; we are merely acknowledging its existence).
We're sure to see more record-breaking auctions in the future due to the actions of suckers who don't realize that they could probably find the same game at a garage sale or something.
Leave a Comment