Undertale made a splash when it hit the Switch last September, and it took only a couple months for Toby Fox to release his long-awaited followup to the friendly 2015 RPG, Deltarune. (Geddit? The letters are rearranged…?) Well, now the Nintendo faithful don't have to worry about dredging up a PC file to play it, because Deltarune Chapter 1 is coming to the Nintendo Switch on February 28th for free!
To explain the very concept of Deltarune in relation to Undertale is both difficult and spoiler-y, so Toby Fox wisely decided to fill the trailer instead with annoying dogs. Lots, and lots, of annoying dogs. While you can't gleam much from the zany trailer, take it from me — at the cost of 0 dollars, it's more than worth your time.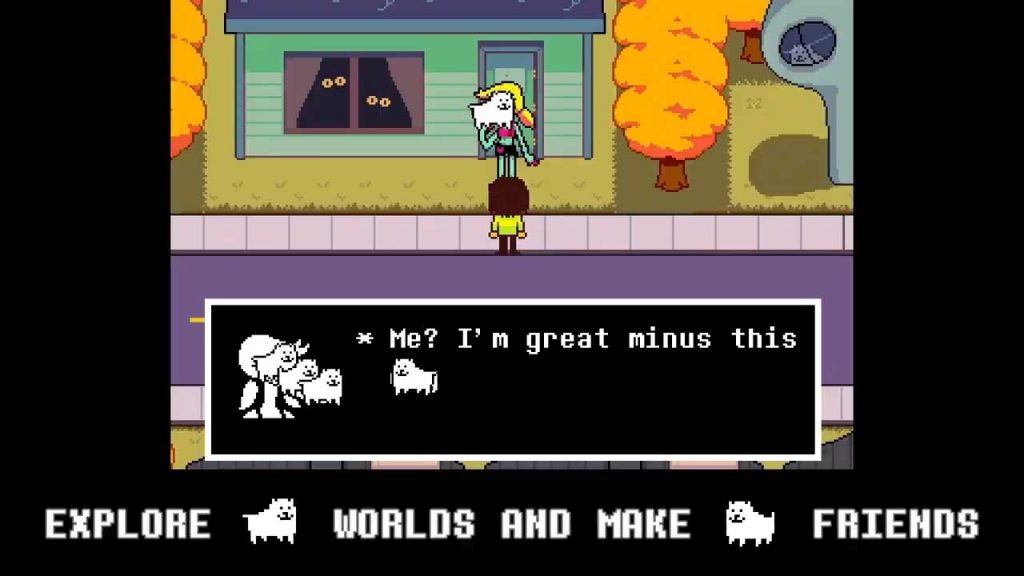 It's also confirmed that future chapters are in development for the console, too. (Those ones will cost money.) Hopefully Fox and his team can rally together to make something as special and meaningful as Undertale in the process.
Leave a Comment