Good news for fans of the Darksiders series today! It seems as though a port of the series' first game will be coming to the Nintendo Switch in the near future.
While THQ, the original games' publisher, has shot down rumors in the past that claimed we would be seeing a port of the Warmastered Edition, the publisher for the enhanced version seems to have made a bit of a slip-up.
THQ Nordic is the aforementioned enhanced version publisher, and earlier today a new trailer for the game was posted on the company's official website with the Nintendo eShop and Switch logos clearly visible at the tail end of the video. While the company quickly removed the video from their website, Vooks.net was able to capture and upload it to YouTube beforehand.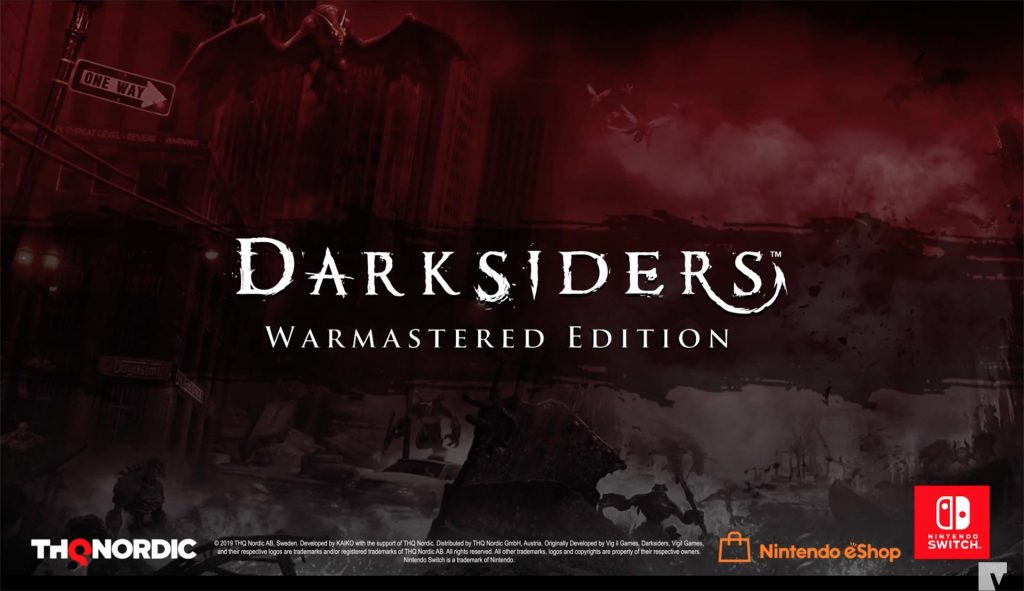 The Warmastered Edition of the game has already seen a release on the Wii U, so we know THQ Nordic and Nintendo have done business in the past regarding the game. Also worth noting is that the Switch is the only modern console without a version of the game on it.
The new trailer may be removed from YouTube because of copyright claims, so we suggest giving it a watch now while you can!
Hopefully, more information about port, including a release date, will be coming soon. Stay tuned — we'll be sure to keep you updated.
Leave a Comment