Last month, online retailers across Europe started posting store listings for an "Assassin's Creed Compilation", with the Switch, PS4, and Xbox One listed as platforms. Unfortunately we didn't hear any official word since, but a new development could suggest it's all very real.
As Nightmare666xD on Reddit discovered, Czech retailer Herni-Svet has started listing Assassin's Creed III: Liberation Collection, complete with Nintendo Switch box-art.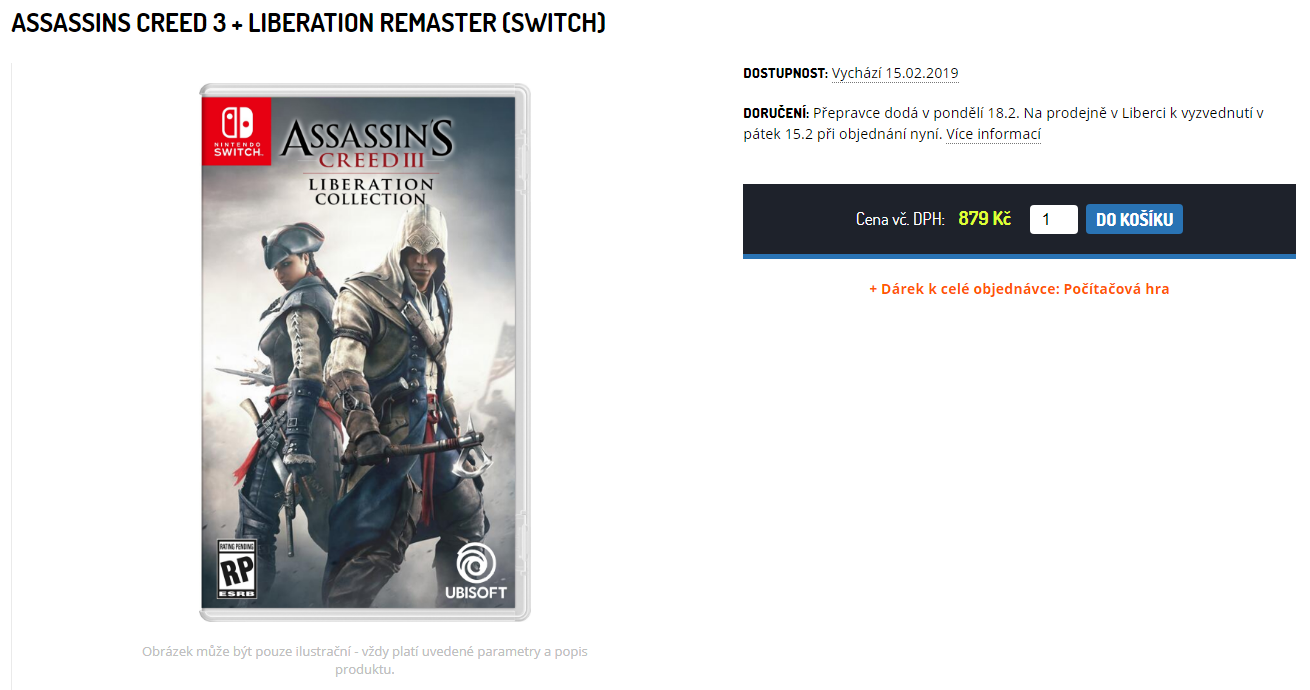 Both Assassin's Creed III and Liberation are planned to be re-released on the other systems as part of the Assassin's Creed Odyssey season pass, so it makes sense for the two games to be on Ubisoft's radar.
Assassin's Creed III was released back in 2012 for the PS3 and Xbox 360, and took the action to the origins of the United States, complete with appearances by Ben Franklin, George Washington, and more. Liberation, meanwhile, launched on the PlayStation Vita and takes place in New Orleans during the same time frame.
Hopefully we'll get an official announcement soon.

Leave a Comment