Nintendo is quite fond of the "shadow drop" – releasing games on the eShop immediately after or even during a live-stream. Today's Indie Highlights were no exception, with three games launching digitally as they were announced.
First up is Unruly Heroes, the fluidly animated action platformer that can be played solo or in co-op. If it makes you think of Rayman Origins and Legends that's no surprise, as several developers at Magic Design Studios previously worked at Ubisoft.

🔥 SURPRISE! Unruly Heroes is AVAILABLE NOW🔥
🐵 Steam ► https://t.co/hTcAMa7Kmi
🐵 Nintendo Switch ►https://t.co/hUmOxZBBEb
🐵 XboxOne ► https://t.co/JiWMTLlM5U
🐵 Win10 ► https://t.co/fwR8QQeXZT
Thank you for all your support! #indiegame #nintendoswitch #xboxone pic.twitter.com/1cY1C2SlBP

— Unruly Heroes (@Unruly_Heroes) January 23, 2019


Another surprise launch is When Ski Lifts Go Wrong, a physics based construction puzzler, not dissimilar to the popular Bridge Constructor series. You'll have to prepare a bunch of different sporting events and watch them unfold.



And finally, there aren't many games that can claim to be as ridiculous as Goat Simulator. What started off as a parody of the very serious "Simulator" genre blossomed into its own phenomenon, with four expansions with their own ridiculous premises, from MMO jokes to space faring bovidae. Now, the whole Goat Simulator universe has come together for the GOATY edition.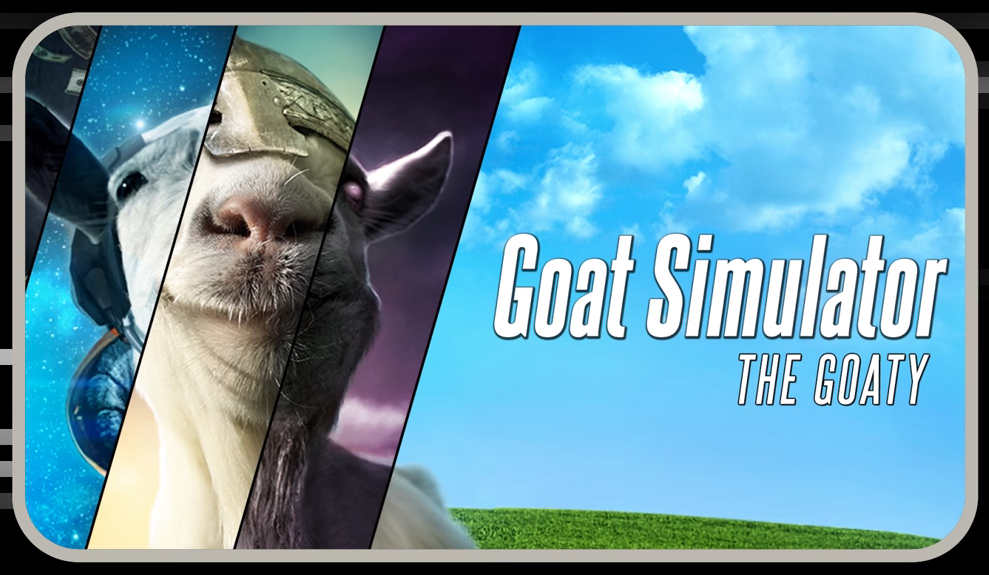 Leave a Comment