True to any game of its size and ilk, Xenoblade Chronicles 2 is getting an official art book.
The whopping 352 page art book comes with detailed illustrations of characters and environments from both the base game and the Torna expansion, as well as comments from the illustrators and other data entries (similar to Xenoblade 1's Monado Archives book). No word on just how many of the guest Blade illustrators will be getting their work in — it seems to implied at the moment that only CHOCO (the KOS-MOS and T-elos artist) will have their art represented, besides of course main character designer Masatsugu Saito and "How did you have time between FFXV and KHIII to work on this" designer Tetsuya Nomura.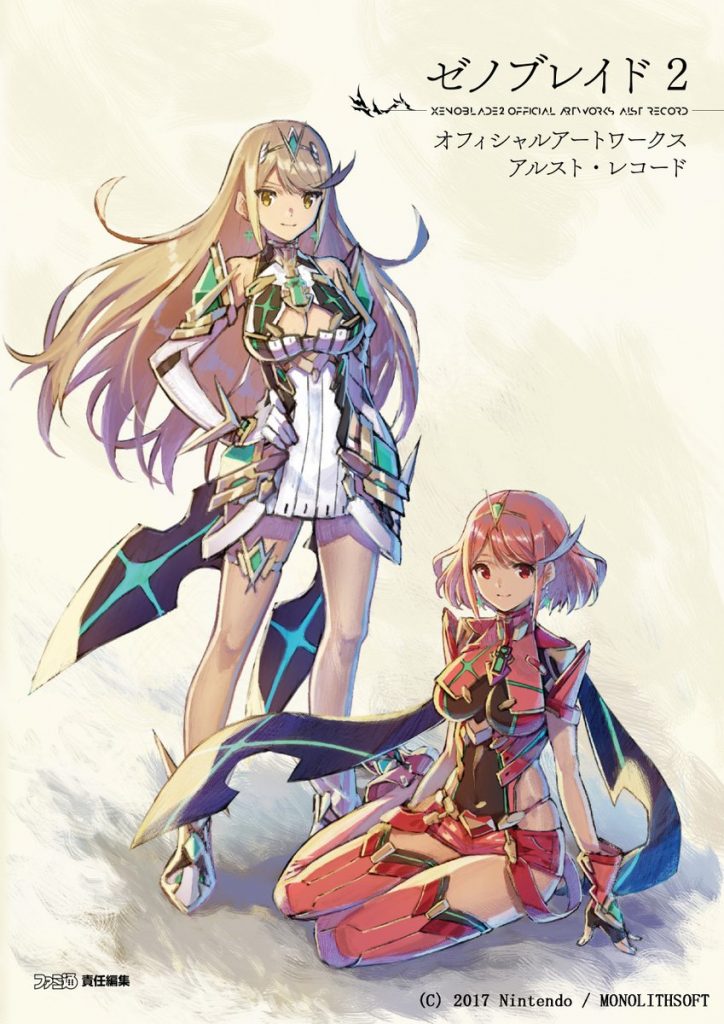 The book releases quite soon in Japan, on February 2nd, for a fairly reasonable price of 2,900 yen (roughly $26.72 USD). No word yet on a western release, but given XBC2's popularity over here, it's not an implausible reality.
Leave a Comment