Splatoon 2 and its predecessor have been hosting big tournaments in Japan ever since their releases and rise to popularity, meaning there's no better place to be a squid kid than the games' home turf. With these events come promos and swag, and one of those pieces is the official Fan Book, detailing information about the event and effectively capturing its essence between two covers. Famitsu has some new details on the 2019 book, including when it'll be available and what extras fans can expect.
The biggest draw has to be the exclusive in-game gear, giving ink and Octolings special parkas and bandanas to keep the cheers of the competition going strong. They're looking like spiffy new looks of existing gear, and thanks to their limited edition nature, they should always stay fresh. Likewise, anyone who picks up the book will get a clear file and sticker to bring a little of that fun into their day to day.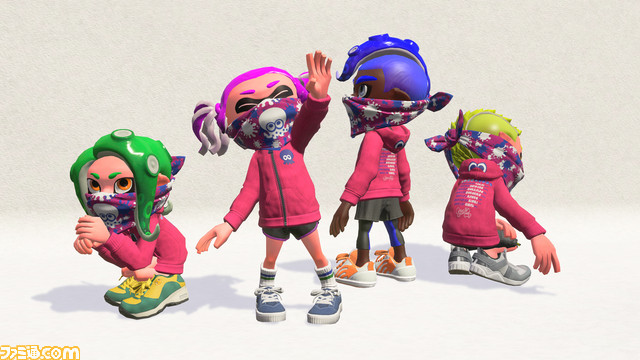 Fans can expect this one to make a splash on March 4th for 1,500 yen (plus tax).
Leave a Comment