Arcade1Up has been bringing retro fans a compact and affordable way to play yesteryear's classics, and that's not about to stop in the new year. It's been announced that five more cabinets are going to be produced, with some releasing as early as next month and with enough variety across the lineup to suit plenty of game styles and fans.
Check out the list of games:
Final Fight Cabinet – Final Fight, 1944, Ghosts 'N Goblins, Strider

Space Invaders Cabinet – Space Invaders Color, Space Invaders Black and White

Golden Tee Cabinet – GT Classic '01, Golden Tee '2K, Golden Tee '99, Golden Tee '98

Mortal Kombat Cabinet – Mortal Kombat, Mortal Kombat 2, Mortal Kombat 3

Karate Champ Cabinet – Karate Champs, Bad Dudes, Burger Time, Caveman Ninja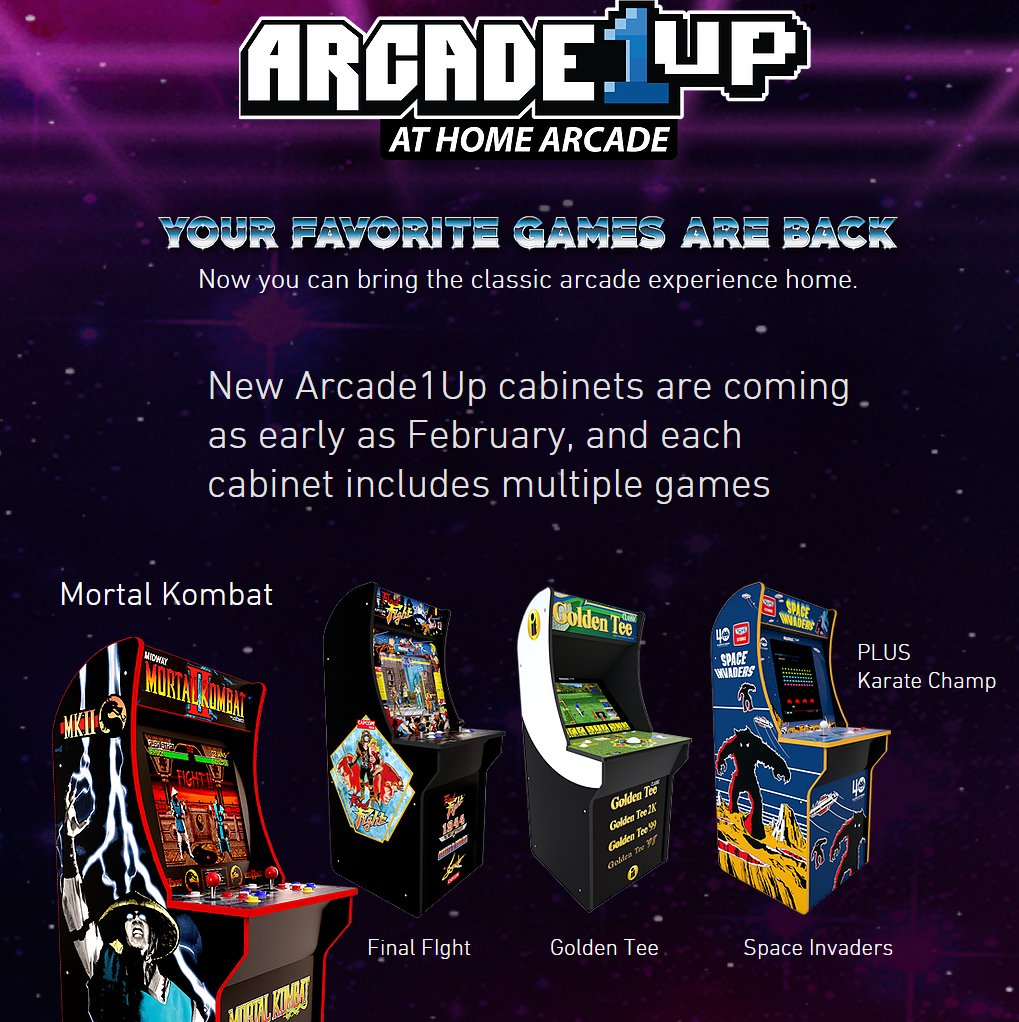 With a new entry in the series just announced, the Mortal Kombat timing is perfect, and the Golden Tee cab will bring that series' trackball control to the lineup. Final Fight and Space Invaders will be available starting in February, with Golden Tee following in June and Mortal Kombat and Karate Champ coming this September.
You can check out Arcade1Up's site for a closer look at the new cabinets!
---
Via: @Wario64
Leave a Comment