In a few months Switch owners in the west will be able to play Steins;Gate Elite and the bonus 8-BIT ADV STEINS;GATE. The former is a remake of the original visual novel, with the static imagery being replaced by footage from the anime adaptation, while the latter is a de-make taking things back to the days of the Famicom (NES.)
There are still three Steins;Gate titles unaccounted for on the system, but not for long, as 5pb. has announced that Steins;Gate 0, Steins;Gate: Darling of Loving Vows, and Steins;Gate: Linear Bounded Phenogram will be bundled for a release in Japan this coming March.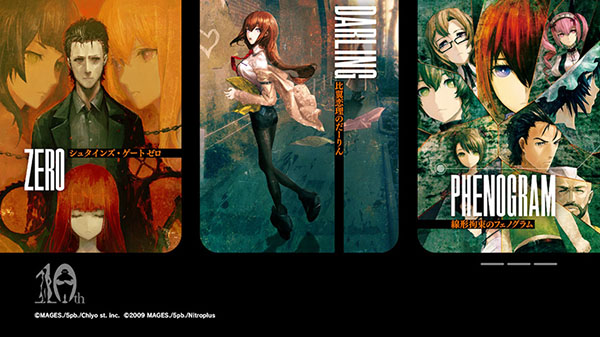 0 is a sequel to the original game taking place in a timeline only alluded to before, Darling of Loving Vows is set in a more comedic alternate universe with romantic dating sim elements, while Linear Bounded Phenogram has a smaterring of alternate timelines with stories from the perspectives of multiple characters.
We'll have to wait and see if the bundle heads overseas, but as two of the games are already localized (0 and Linear Bounded Phenogram) it doesn't seem too farfetched.

Leave a Comment