In just under a month's time, Travis Touchdown will return to the video game scene with the Nintendo Switch exclusive Travis Strikes Again. If you're willing to wait just a little longer, however, you'll be able to grab a collector's edition courtesy of Pix'n Love Publishing.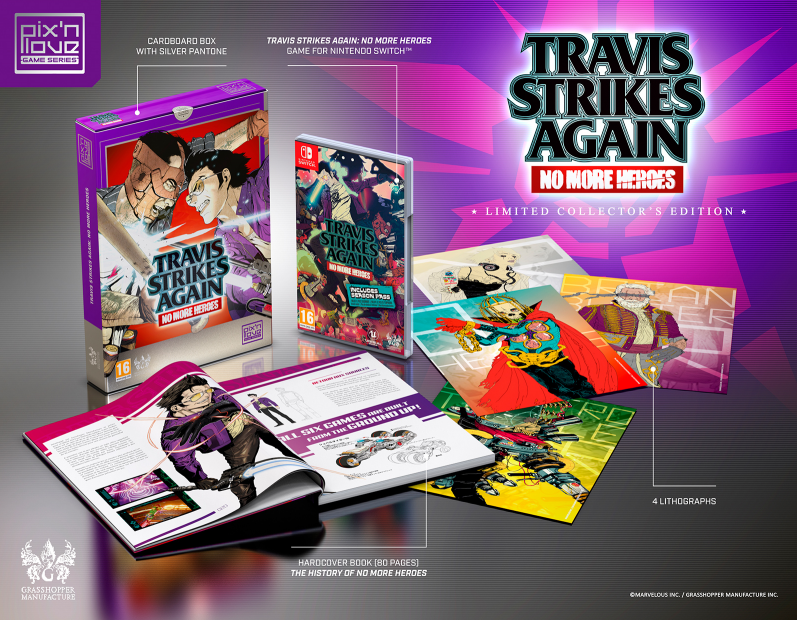 The bundle contains the full game and its season pass, an 80-page book that details the history of No More Heroes and contains an exclusive interview with creator SUDA51, four double-sided lithographs, and a unique outer box with Pantone colors.
You can pre-order the Collector's Edition via Pix'n Love for release in February 2019. The standard versions will launch January 18th.

Leave a Comment